Ardmac Cycle
for Hope
2021
Ardmac are delighted to invite you to our Cycle for Hope charity fundraiser, in aid of Pieta House. The cycle will take place on the 10th of October and will start and finish at the site adjacent to the Ardmac office in Swords. The cycle will have three different routes to cater for different levels of cycling ability;
Beginner 15k, Intermediate 60k & Advanced 100k. We also offer a corporate team package for 4 persons. Join us on the day or opt to cycle from home on your own local route.
Ardmac will match ALL donations made. Cycle for Hope is a guaranteed great day out in aid of a fantastic charity and we hope to see you there.
Start Time : 10.30am. 15k route perfect for beginners and young cyclists. Ticket includes Cycle for Hope T-shirt.
Corporate Team of 4
Team of 4 ticket price extras include: recognition on the Ardmac website as our corporate sponsors, mentions on Ardmac's social media pages and a group photo of your team on the day.
Cycle from Home
Choose any one of the route tickets but cycle your own local route at home. Ticket includes Cycle for Hope T-shirt.
Thank you colleagues, family, partners and the community for getting behind a great cause, for your donations and for cycling for hope. All proceeds will go directly to our charity partner Pieta and Ardmac will match all donations.
Show us how you're raising funds
Share your Cycle for Hope fundraising journey with us using the hashtag #CycleforHope2021. We would love to share your photos from the day on our social channels. Fundraising for Pieta is very important for us and for the people who need their services. We hope to do the best we can for them. Ardmac will match ALL donations made.
#CycleforHope2021
Don't forget your helmets! Safety First!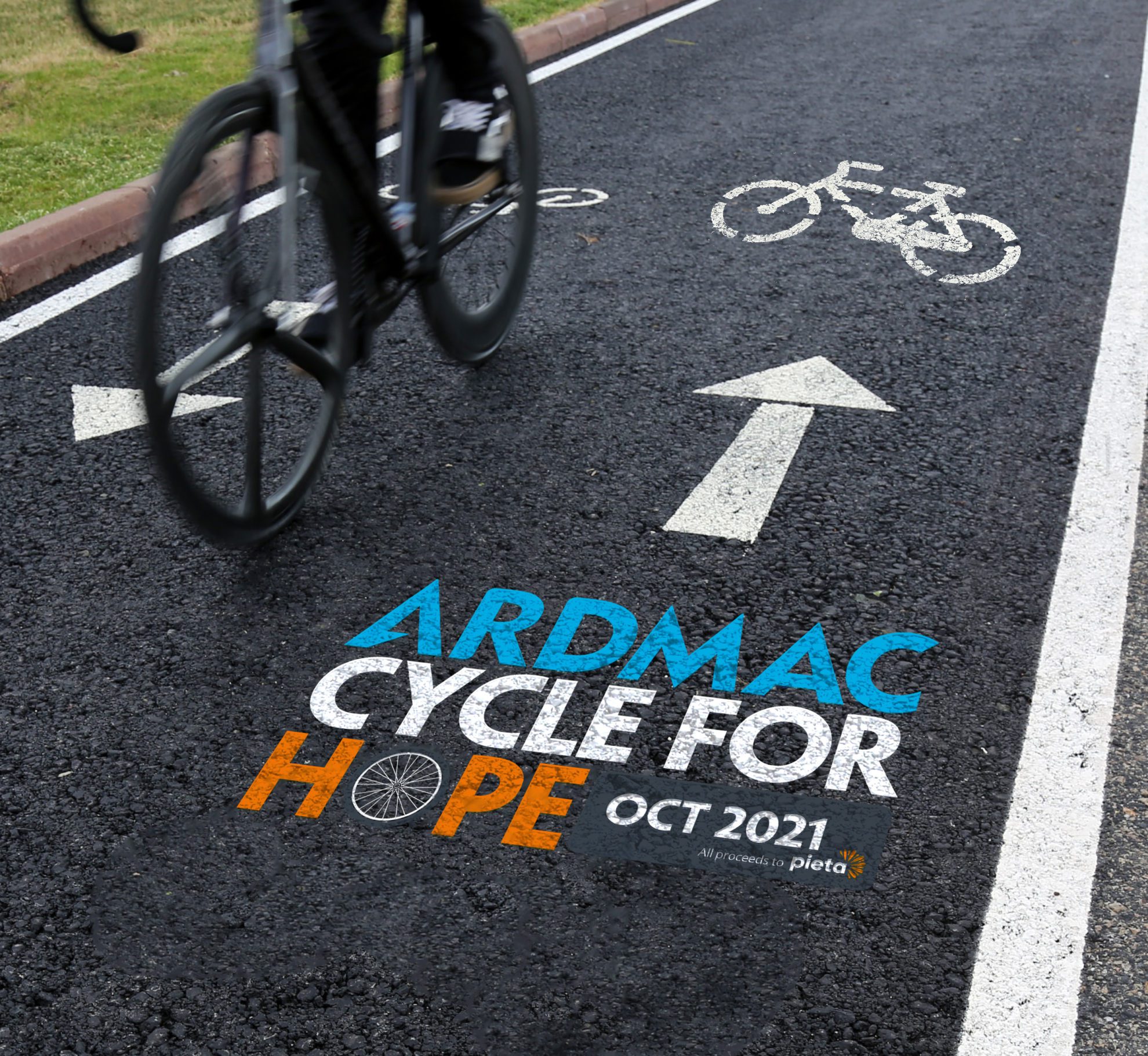 At Ardmac, we are all very aware of the physical risks and on-site threats. We put Safety First in everything we do. But what about the dangers we can't see? Depression, Anxiety, Stress and Suicidal Thoughts are just as dangerous as the tangible on-site hazards. Over the past number of years there has been an increasing number of employees in the construction industry suffering from mental health issues.
That's why this year, and for the last 4 years, Ardmac have chosen their charity partners with a focus on mental health; Pieta House provides a professional one-to-one therapeutic service to people who are in suicidal distress, those who engage in self-harm, and those bereaved by suicide. All services are provided free of charge and no referral is needed.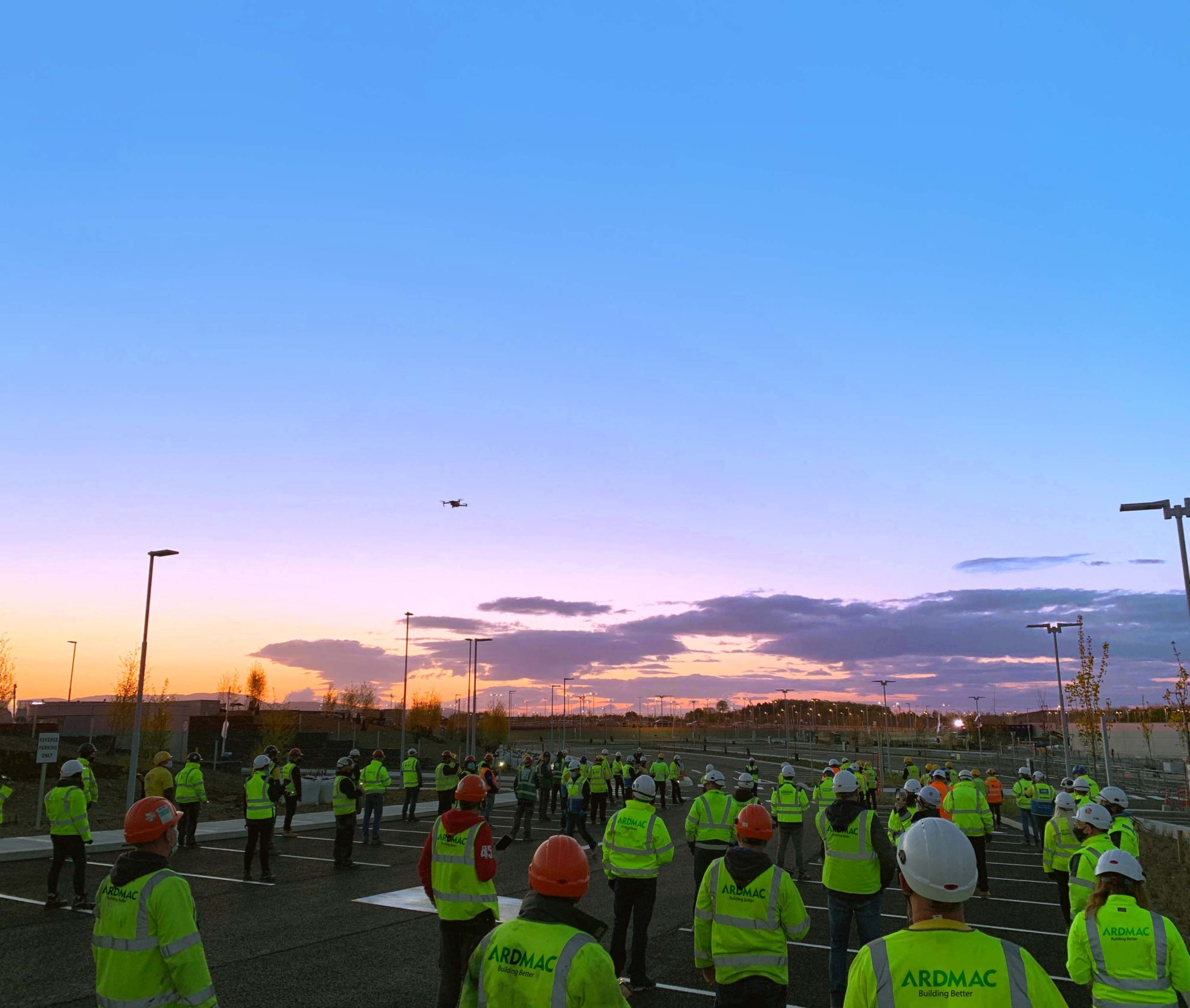 Ardmac is committed to increasing awareness of the mental health issues within the construction industry, providing the support and resources for our staff and raising vital funds for our charity partners.
In recent years we have put out a call to Ardmac employees to train as Mental Health First Aiders and the positive response to the call has been overwhelming. Many employees in Ireland, UK and Europe have taken part in various training courses provided by leading Mental Health organisations.
On these courses they learn the signs and symptoms of mental health problems and what sort of help has been shown by research to be effective. Participants on the Mental Health First Aid training courses have been taught about the framework of communications, how to offer and provide initial help, and how to guide a person towards treatments and other supportive help.