We are committed to providing safe and healthy work environments for all. We continue to develop our management programs to ensure that we are leaders in the management and promotion of responsible business within our industry.  How we manage our relationship with our customers, suppliers and business partners is a core part of our business. Ensuring we work in an ethical and sustainable manner to support our clients is key to Ardmac's reputation and long-term viability.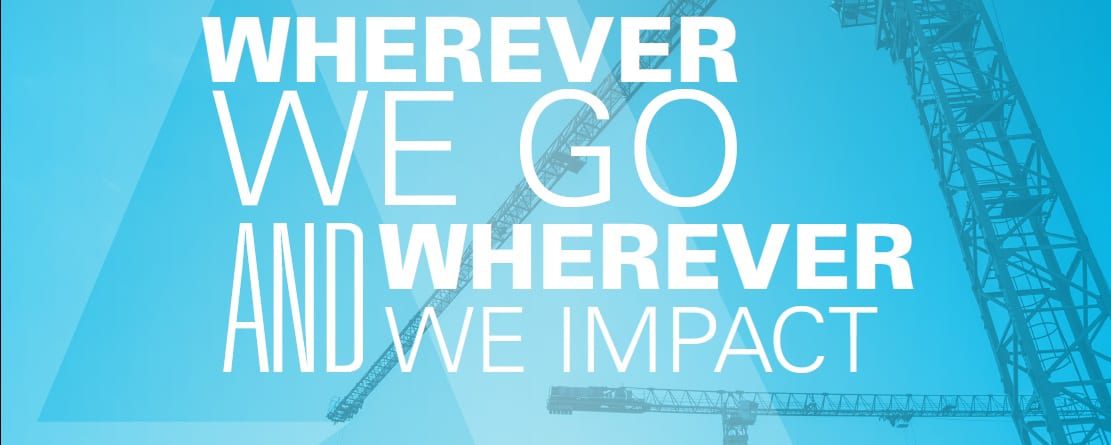 Safety First and always is foremost in our thinking and part of our guiding principles. Our Safety First approach includes everyone around us, in everything we do and wherever we impact. We are active participants in CIF's Safety Week, and perform weekly Tool Box Talks that highlight safety on site.
The development of our commitment boards and key seasonal campaigns including our Christmas Advent Calendar ensure that we keep safety to the fore of everything we do and give ownership and accountability to our teams for their own safety and the safety of others.
Eliminating Single Use Plastics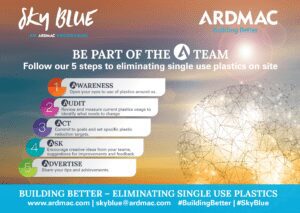 We are working to lead our industry in the elimination of single use plastics. At Ardmac, we are introducing new ways to reduce plastics across our operations and changing the way we think about waste through our Lean approach. Our goal is to achieve a circular economy where we use less and ensure any used is recycled or reused.
We work with our supply chain to pilot and implement innovative ways to reduce plastic usage across our business. We have introduced a plastics committee and our commitments ensure that we maintain our focus on challenging the norm in the use of plastic.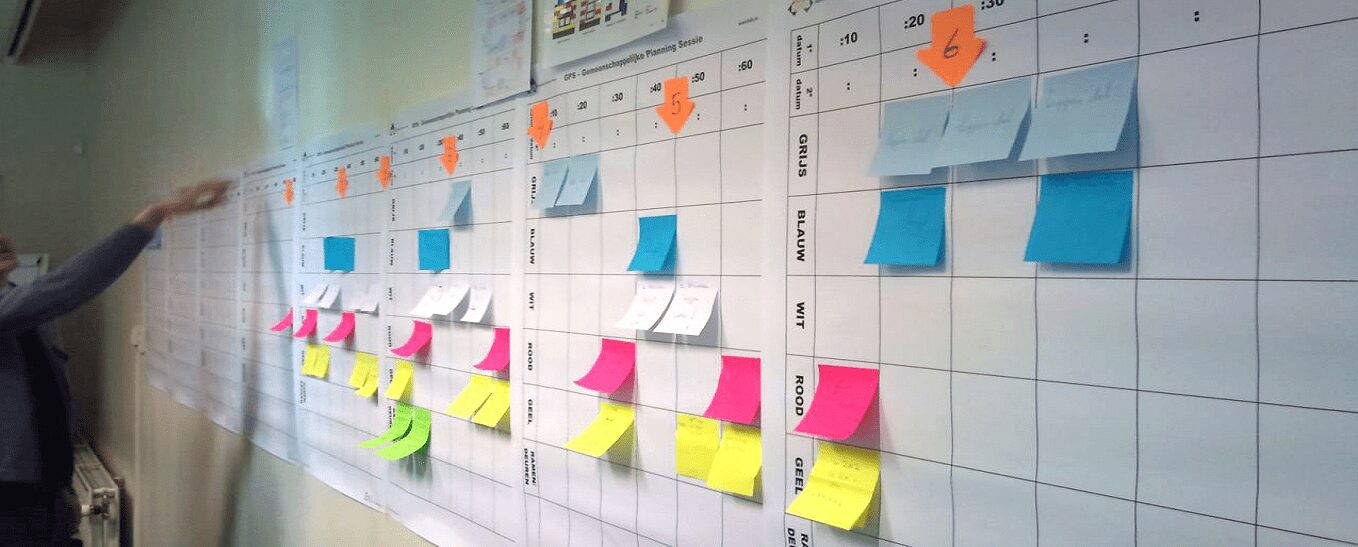 As leaders in LEAN in specialised construction, Ardmac's history of pursuing a lean strategy has been well documented, coming from a response to a combination of external factors including client demand, and internal factors such as the identification of issues at project level
affecting performance and productivity levels.
LEAN Construction methods were prompted to support excellence in the service provided to our clients. Since our initial implementation of LEAN, we have embedded our approach and subsequently partnered with LEAN Construction Ireland (LCI) and the International Group for Lean Construction (IGLC) on their events to support and champion a lean approach.
Read more about our LEAN approach HERE