Design solutions for EV Battery facilities which can be adapted to specific requirements.
In line with the rapid increase in the use of electric vehicles worldwide, the global lithium-ion battery market is expected to reach a value of $95bn by 2025. Key to this target being achieved will be the availability of suitable battery manufacturing facilities. Given the reactive nature of lithium, specialised closely controlled room environments are critical to the manufacturing process for high-quality lithium-ion batteries. This requires the application of clean room and humidity control technologies and expertise combined to deliver dry room facilities. Ardmac have developed a number of design solutions for dry room facilities which can be adapted to suit your project's specific requirements in relation to room performance. With over 40 years of experience in the successful delivery of close controlled environments for the advanced technology sector, Ardmac and our specialist partners are ideally positioned to deliver your next lithium-ion battery manufacturing facility.
Dry Rooms The Ardmac Way
Dry rooms are hermetically sealed rooms that can maintain very low humidity levels while also guaranteeing low particulate concentrations making them an ideal environment for lithium-ion battery production. Specific requirements for such facilities can vary but would typically be ISO Class 6 – 8 cleanroom, with Relative Humidity level of <1% and a Dew Point of -35° to -40° Celsius. Regardless of whether it is a small-scale R&D facility or a large scale giga-plant the same design principles will be applied.
Design Solutions
The design solutions specifically required to achieve dry room conditions are made up of 2 critical elements including the architectural envelope and the HVAC system. The architectural envelope is responsible for meeting the requirements in relation to the provision of a hermetically sealing room and the HVAC system is responsible for ensuring that the required temperature, humidity levels and particulate concentrations are maintained. While the design principles for dry rooms remain consistent, the project specific design solutions can vary depending on a number of key design variables which include the following:
• Room occupancy levels
• Required temperature and relatively humidity levels & control bandwidths
• Physical room dimensions
• Sensible internal heat loads
• Room exhaust rates.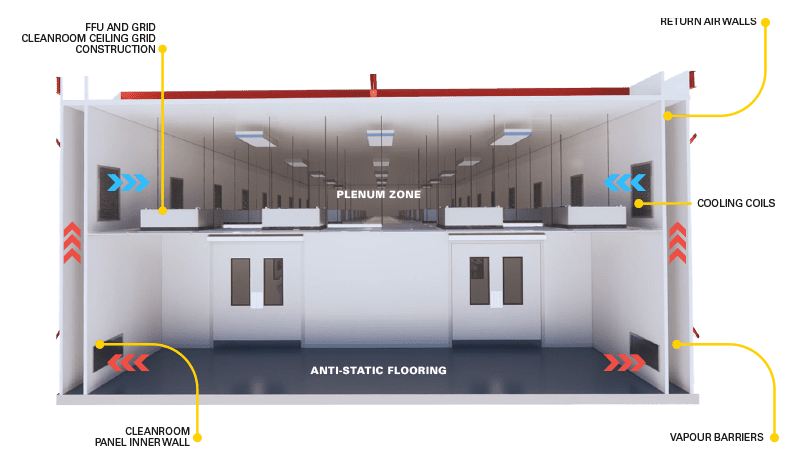 Leveraging our vast knowledge and experience in the cleanroom sector Ardmac have developed architectural and HVAC solutions which have been adapted to meet the requirements of dry room facilities.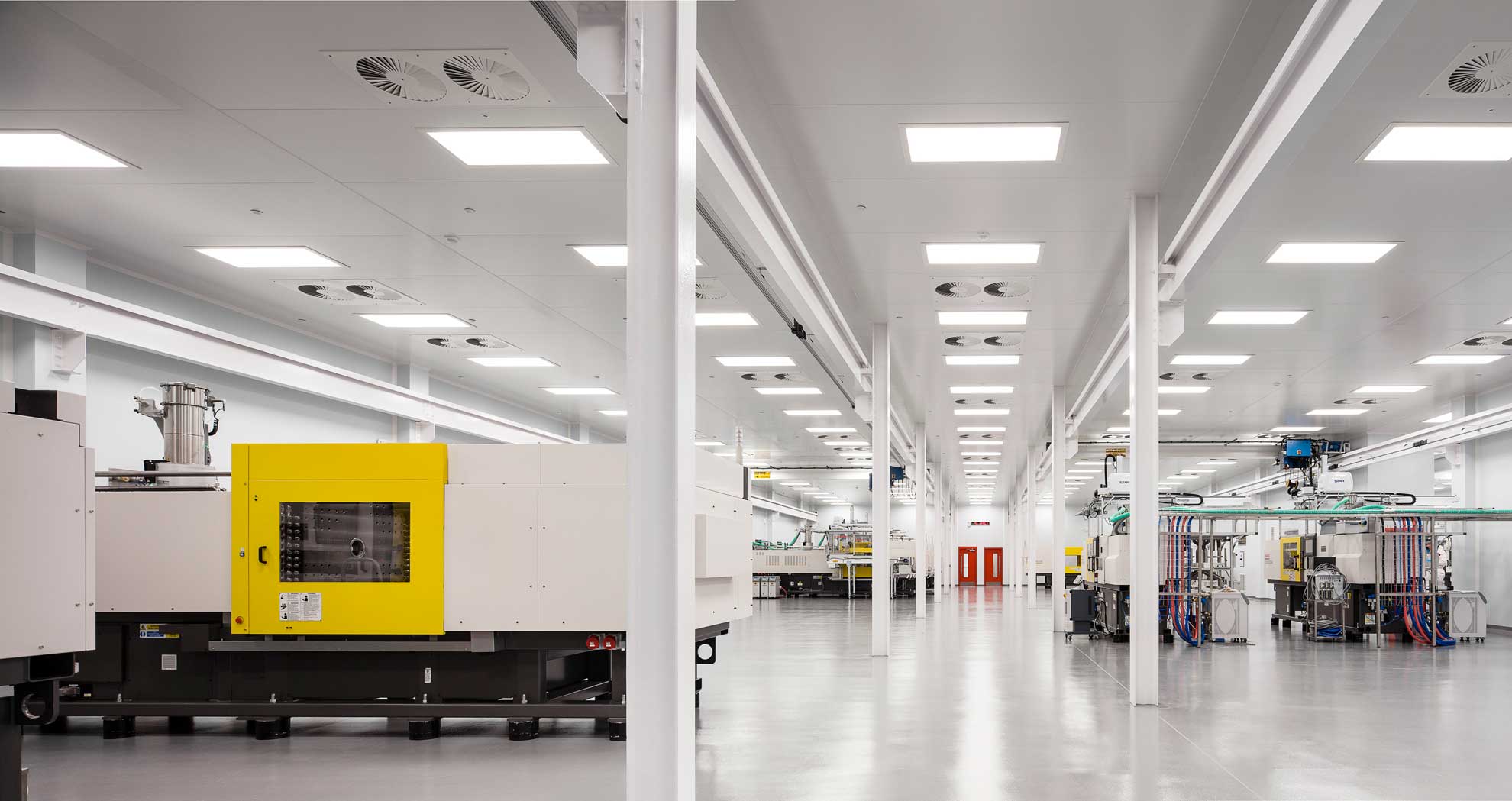 The Ardmac program that takes initial design information through to detail. 
With over 40 years' experience in the design of large scale cleanroom construction, our highly skilled in house Architectural and M&E team have vast experience in delivering complex projects in a collaborative manner through the use of BIM and using the latest technologies and Autodesk software for cloud based project co-ordination. Taking a project from concept design right through to detailed design and construction is our standard offering carrying out design risk assessments, considering buildability, and proposing value engineered solutions throughout the process giving the client confidence and the experience of comfort.
Modular, pre-engineered Cleanroom systems with flexibility designed in to provide the most Agile cleanrooms for today's fast evolving battery manufacturing challenges.
Our range of architectural solutions when combined provide the most advanced and aesthetically pleasing compliant dry cleanrooms. Walls, ceilings, doors and floors integrate seamlessly with detailing to provide an airtight vapour sealed performance envelope. We leverage industry leaders as partners to provide integrated air delivery systems, return air solutions and lighting that seamlessly fit into our cleanroom offering.