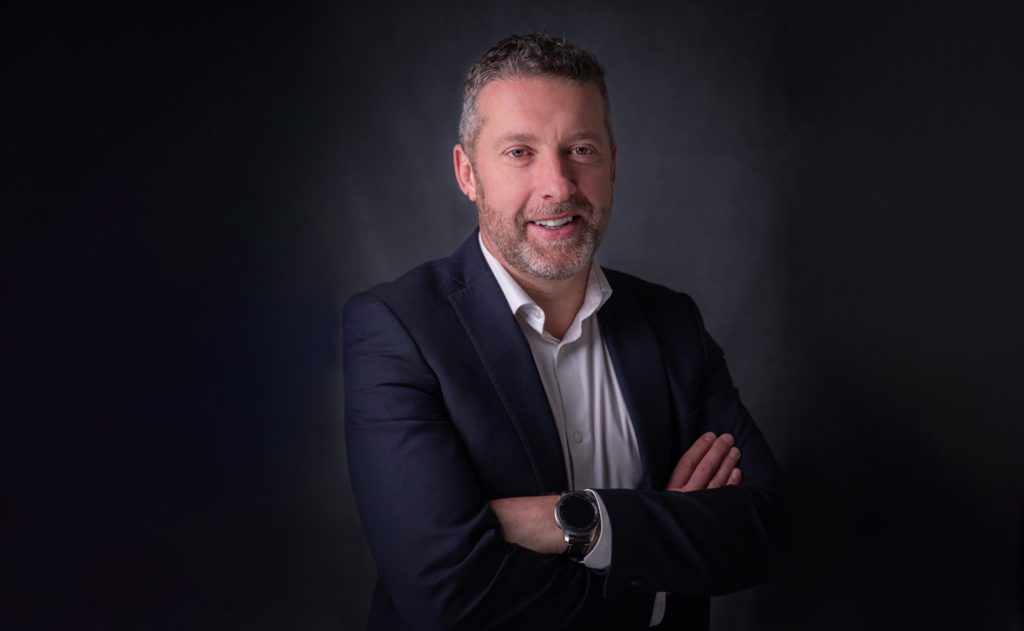 Hi I'm George Walker, Associated Director for Business Development at Ardmac. I've worked for Ardmac for more than 22 years having started out as a young mechanical engineer working initially on the design and manufacture of specialist cleanroom equipment.
Back then Ardmac was a lot smaller than it is today, but I have seen a huge amount of growth in the business over the years and it's still growing. I think that's what keeps our people loyal and contributes to lots of long serving employees in the business.
The most recent development at Ardmac, and something I am very excited to be a part of, is our collaboration with American company, Germfree.
Ardmac are the official manufacturing partner of Germfree and are licensed to supply their solutions into Europe. Germfree are manufacturers of cleanroom solutions specialising in off-site manufacture of modular systems. They have a global presence already supplying across the globe for example USA, Africa, South America, and the Far East, and with our help we hope to gain a foothold into Europe.
We have established a manufacturing partnership with Cental in Ireland. With this partnership we bring inhouse manufacturing capacity with over 10,000m2 of manufacturing facility. This is central to our growth in delivering off site constructed cleanroom solutions.
We have a strong pipeline of work, especially around the Life Sciences, and in particular Vaccine manufacture for new and existing clients. With our extensive experience in the sectors and coupled with the Germfree track record we are well placed to service these.
Inspiration
At a very young age I was into construction – I don't just mean Lego – I started out working with my uncle who was a builder in the west of Ireland. I'd actually always wanted to be a civil engineer, but the job opportunities were a lot slimmer then and so my uncle encouraged me down the mechanical engineering route and I've never looked back!
I've worked as a design engineer, project engineer, site engineer, regional manager, and when I became head of the healthcare division in 2006, BD became a prominent part of my role, which I do now, and I love it!
I've learnt a huge amount, as you might imagine, from the wide variety of roles I've had over the years. The biggest thing I have learnt is to stay true to your goals and strategies, even when the marketplace is hitting difficult times. The construction sector is very cyclical which makes it tempting to take on jobs that don't fit with your strategy. Over the years I've learnt that these can often just be a distraction that stops us from reaching our main goals!
Another huge learning curve I've been on is in learning to deal with people in the right way. As an engineer we can tend to focus on the technical a bit too much, but I have had to learn that the key to building relationships is to step away from the technical, to have empathy with our customers and understand what it is they really want. This way I can establish how I can help them and their careers, seeing beyond the 'transaction' that is taking place.
I think this is a common approach within Ardmac in general and something that sets us apart from our competitors.
Homelife
Up until March 2020 I was an avid Gaelic football player, until Covid arrived and made me realise it was time to hang up my boots. A couple of years ago I was the longest serving member of my club, being involved from its initial inception. This has made me realise the importance of working in a team. My kids are also members of our local Gaelic club, continuing the tradition. I have moved onto mountain biking, which I am really enjoying.
I love the fact that I am living in the foothills of the Dublin Mountains with fantastic trails on my doorstep. Anyone fancy joining me, is more than welcome!