Ground Supported (GS) Hot and Cold Aisle Containment
Ardmac ground supported, structural HAC (Hot Aisle Containment) assembly for a data centre project based in Austria
Client: Confidential
Location: Vienna
Project Size: Hyper-Scale
Duration: 8 Months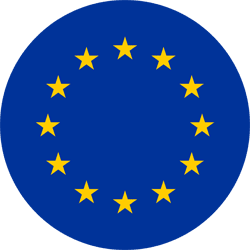 As part of our design strategy for the manufacture and assembly of data centre facilities, hot and cold aisle containment solutions are amongst the most impactful.  Aisle containment systems enclose the space between server racks, collecting the IT equipment's hot exhaust air, while the data hall architectural elements create a large cold-air plenum.  This keeps the hot and cold air streams separated, ensuring effective cooling and PUE (Power Usage Effectiveness).  Ardmac have developed a range of Ground Supported (GS) and Ceiling Supported (CS) assemblies catering to an array of different modular and off-site construction industry requirements.  Standardised solutions offer high performing scalable and modular HAC designs with established interfacing for servers and cabling pathways.  We also work closely with clients to meet their project specific needs, catering for bespoke structural capabilities, architectural finish, access control and interface with service racks and IT equipment.
The interface between aisle containment, server racks and services is complex creating the need for fully integrated electrical services within the system.  Where Early Contractor Involvement (ECI) is utilised, collaboration with the client and other supply chain partners creates opportunity to manufacture, procure and assemble the solution in an off-site factory setting ahead of traditional programme commencement dates.   This modular construction approach can leverage the benefits of off-site construction and  DfMA  strategies, resulting in 'fully-loaded' hot and cold aisle assemblies, complete with services.
DfMA(D)
Ardmac implements a DfMA(D) or 'Design for Manufacture and Assembly/Disassembly' strategy, wherever possible, to assist the on-site assembly and construction process.  Generating detailed 3D models using specialist design software allows for the classification and quantification of materials directly from the model.  Models can then be transferred digitally to manufacturing partners production software.  Anything that is modelled, is coded and trackable.  Schedules of quantities and sizes (or any other properties) that are linked to model objects can be extracted with ease. This greatly reduces the amount of manual counting, minimizes the risk of human error and improves accuracy, impacting quality and cost control.  Products can be designed to LOD500 detail ahead of time for ease of manufacture and assembly of parts that form an overall solution.  This has proven successful in designing, procuring, and fabricating systems and components off-site, reducing schedule, labour requirements, transport costs, and site waste, while creating a safer work environment.  One example of where this off-site construction approach to data centre controlled environments has been successful is where we have provided hot and cold aisle (HAC) solutions to leading global brands internationally.
This case study details the application of an Ardmac ground supported, structural HAC (Hot Aisle Containment) assembly for a data centre project based in Austria.  The client brief in this case asked for an internal steel framework that could create a high-performing aisle containment solution and support the ceiling and services within the data halls.  This specification aimed to bring the service loading back to the floor slabs and into the building foundations, eliminating the need for suspension typically seen in data centre design.  To ensure the suitability of the product an architectural and structural review was carried out by Ardmac's technical design team, assessing spans, heights and tolerances to meet the client's specific requirements.  The resulting proposal informed the end-user, and service providers that follow and rely on the structural frame of the HAC for service integration.
The limits and load capacity of the structure were determined in collaboration with the M&E service providers, resulting in a fully compliant, co-ordinated HAC framework.  Architectural finishes and aesthetics were also a key performance criteria for our client and great care was taken in the selection of finishes, considering how they interface with servers and perform as an air-tight solution.  Access to the hot aisles was achieved by installing client approved doors to each end of the HACs with access control and appropriate ironmongery.  In this case, the HACs had a unique requirement, to support a walk on ceiling system, as well as the services.  To achieve this, the HACs were designed with beams spanning from HAC to HAC.  The beams served as a support frame for services suspended below ceiling level and as a support frame for the walk on ceiling plenum.
Design Approach and Material sourcing
Ardmac provide readily available design resources to projects as and when required. For prefabricated solutions our design staff are best utilised at the ECI (Early Contractor Involvement) stages of the project life-cycle. During this early involvement our team work closely with the client to prioritise off-site construction opportunities and identify the target level of PMV (Pre-Manufactured Value).  The service is supported by an established BIM Level 2 Certified processes and co-ordination methods that allow our team to communicate with our manufacturing line and key supply chain partners and client representatives to deliver optimised prefabricated solutions.
Our established library of details and compliant solutions are a focal point in delivering successful designs and proposing products.  BIM models are utilised in Generating detailed 3D models, allowing for the classification and quantification of materials directly from the model, which can then be transferred digitally to manufacturing partners production software.
The Ardmac HAC product rage has been developed in manufacturing facilities under management systems certified to specific ISO 14001: 2015 industry standards.  Products, and the sourcing of materials has been carried out in accordance with our long-standing commitment to sustainability, lean manufacturing techniques and the components have been carefully considered to allow recycling at the end of a facilities life cycle.  Utilising LOD500 models ensures zero product waste.  Ceiling heights and containment walls are scalable to suit desired room modules, and product dimensions are flexible.
Structural analysis:
Main span beams support ceiling panels and services
Cantilevered service support arms support services
Structural framework with columns fixed to floor
Cross-bracing within hot-aisle provides stability to the structure

Construction:
Available in either 3D volumetric modules, or flat-pack format, the product can cater to specific site logistics conditions.  Pre-fabrication results in a zero waste product, limiting on site labour reducing safety risks and ensuring quality.  The assembly was clearly outlined for the site team via manufacturing and assembly drawings and models.  Significant time savings were observed on the project in Austria as a result of the pre-engineering efforts and DfMA approach.