Data Centre Solutions
With the growing demand for data storage, we have seen our data centre business experience significant growth across Europe. By working smarter and faster we can provide solutions that positively impact both schedule and budget.
Ardmac provide internal architectural solutions and to date has provided over 400,000 m² of white space and 600mw capacity for some of Europe's largest data centres. We commit to reducing costs and improving efficiencies by utilising BIM & 3D visualisation, providing a broad portfolio of architectural solutions including; modular free standing and suspended hot & cold aisle containment, partition and ceiling systems including both structural and seismic doorsets and security packages. Projects often include the fit-out of an office and additional ancillary support buildings. Ever had a look around a Data Centre – Visit our virtual Data Centre here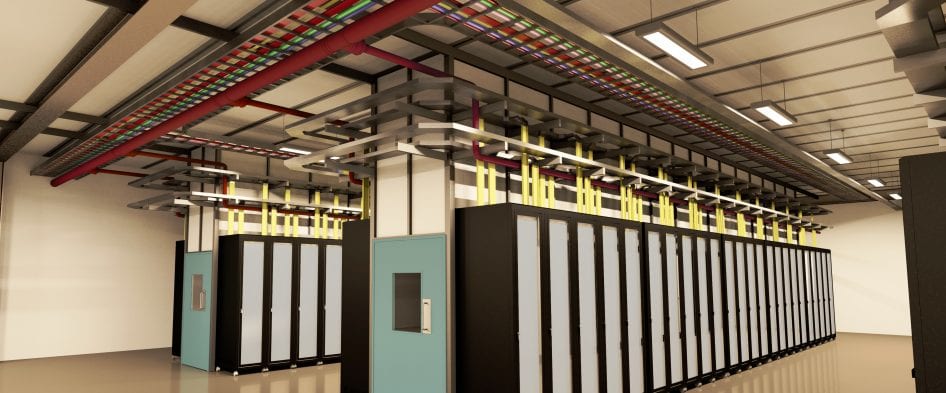 Lean Construction
We use BIM throughout the design and construction phases to coordinate with other trades, allowing early project involvement and input.
This also allows us to design, procure, and fabricate components offsite, reducing time on site, on site labour requirements, travel costs, and site waste, and improving safety.
Our data centre solutions are both scalable and repeatable, ensuring consistency by project and location.
 View Panorama
Hyper-Scale Data Centre Capability
Our highly skilled teams bring an unparalleled depth of knowledge and experience to projects of any scale. Our international track record confirms our ability to succeed, eliminating risk and bringing certainty to all our projects.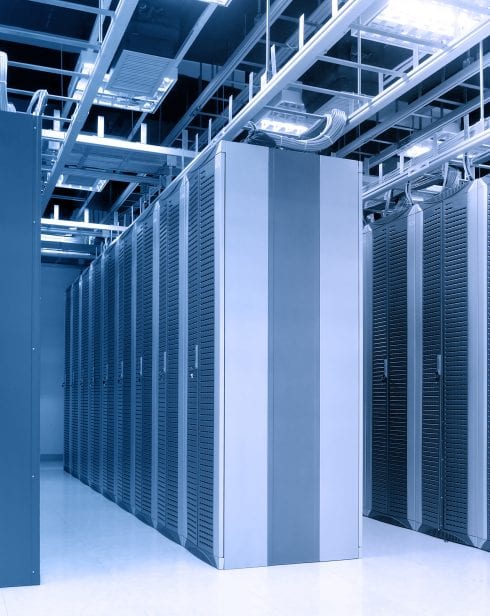 International Operations
We have provided specialist solutions to data centres worldwide for a range of industry-leading clients, including:
Hot & cold aisle containment
Modular partitions
Seismic and structural ceilings
Doors and security packages
Fit out of ancillary areas.
To view some examples of our work, click view case studies below.