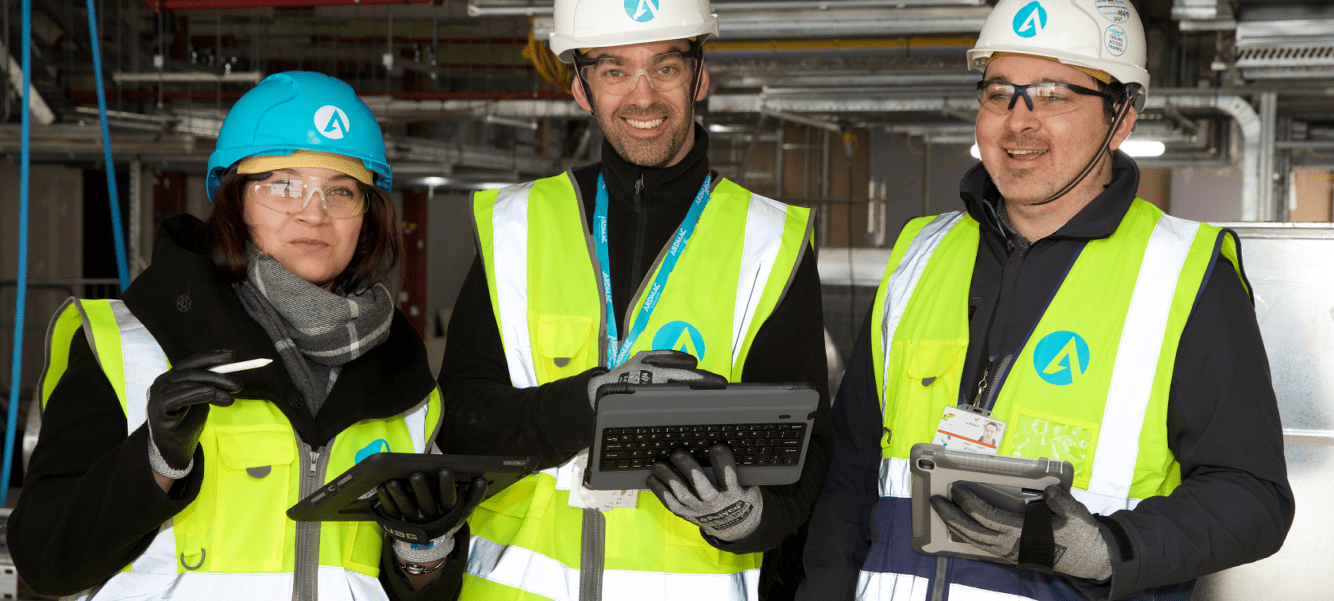 Ardmac, Building Better – Together
The contractor of choice for clients and workplace of choice for great people. We employ the brightest minds and the most advanced technologies.
Over 40 years Building Better Careers
Since 1977, Ardmac has grown from a small Irish operation into a leading global provider of quality fit-outs, high tech cleanrooms, specialised refurbishment, and design-and-build solutions. The key to our success is our people.
The ethos and values that helped to establish our business remains deeply engrained in everything we do and within our teams and approach. We encourage a collaborative work environment with thoughtful debate and open discussion between all employees – from our newest recruits to top-level managers. This helps us to drive our business forward as a team, to evolve and innovate, and to maintain our position as industry leaders and the workplace of choice for great people.
Life at Ardmac
Ardmac is about people. We believe in building long-term relationships with both our employees and our clients. Click on the image to find out more.
At Ardmac, We foster an environment that promotes the personal and professional growth of all our employees. Our carefully tailored employee package includes:
Pay & Benefits
A competitive salary, rewarding skills and experience.
Car allowance or company vehicle for selected roles
A group pension scheme with employer contribution
Health Insurance allowance for all employees
A performance reward scheme, so that you can share in our success
Additional Benefits package to support overseas employees
Professional Membership Subscriptions
Bike-to-Work scheme and Tax Saver Commuter scheme
Childcare Voucher Scheme (UK)
Planning your Future
Illness protection cover for long term absence from work
One to One access to an expert in financial planning, so that you and your family can look forward to the future
Professional Development and Training Support. Read more about our Training and Career Development HERE
Company Initiatives
Social events, including staff BBQs, Ardmac Golf Society and Christmas parties
Ardmac group scheme offering discounts with retail and business partners
Access to the 3arena premium club as an Ardmac employee
Christmas Savings Club
Quarterly Employee Recognition Scheme
Long Service Recognition
Employee Feedback forums
Employee wellness
Ardmac's Sky Blue and Be at your Best programs with initiatives to support healthy lifestyles
Ardmac team fitness classes, discount for gym membership, subsidized wellness activities.
An Employee Assistance Program called Lifeworks

Working across a range of industries gives our employees the opportunity to develop their skillset in multiple sectors. We provide career progression opportunities through cross-sector training and internal promotion.