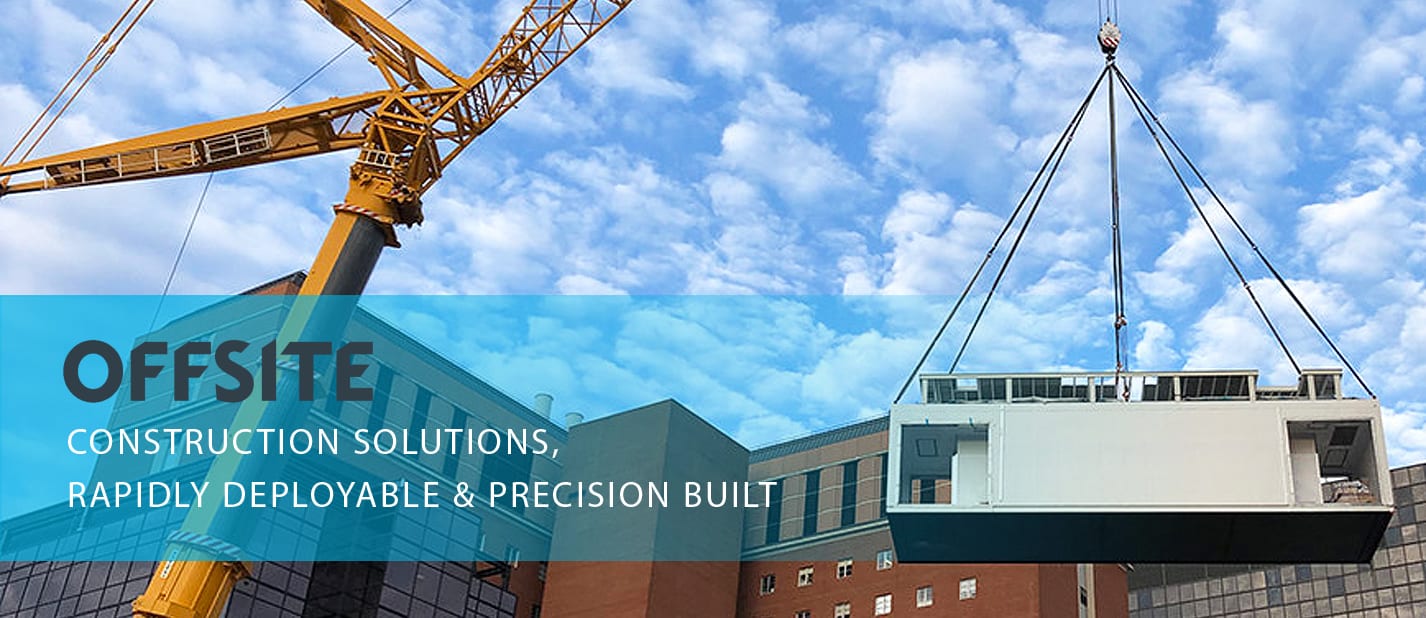 Building-Offsite
Ardmac has extensive knowledge of designing production spaces for critical environments and we understand the ever-increasing challenge of speed to market. Our offsite building solutions are designed to meet the unique demands of the life sciences, data centre and advanced manufacturing industries. Our modular solutions also offer the added benefit of flexibility, allowing for easy expansion or modification of the building as needed.
Our modular approach considers all aspects of the build, from the architectural aesthetics to the mechanical, electrical and process services for the particular application, and our modular services provide a rapid and effective turnaround on predictable timelines.
Our modular solutions are designed to be flexible, scalable and repurposed on a portable platform allowing for transportation to another facility/location should the need arise.
At our manufacturing site in Ireland we manufacture the purpose-built modular units to the highest standards. Building off-site reduces the amount of noise and dust generated on-site, creating a safer work environment.
All our modules are fully tested in the manufacturing facility prior to shipping, ensuring full compliance. Once on site and connected to the permanent utilities they are then tested, reiterating swift compliance in the field following installation.

Talk to Us
________________________
George Walker
Associate Director
T: +353 (0)868051723
PHARMA



• GMP manufacturing suites for fill/finish
• Advanced therapies and laboratories
• Turnkey cleanroom solutions via Germfree
HEALTHCARE



• ICU
• Isolation suites
• Operating theatres
• Pharmacies
• Fertility clinics
LABORATORIES



• Diagnostics
• Biosafety BSL 2 & BSL 3
• QA/ QC
• Mobile laboratories
DATA CENTRE



• HAC – Hot and cold aisle containment solutions fabricated
and flat-packed for rapid site assembly
 WHY choose Ardmac Modular Solutions?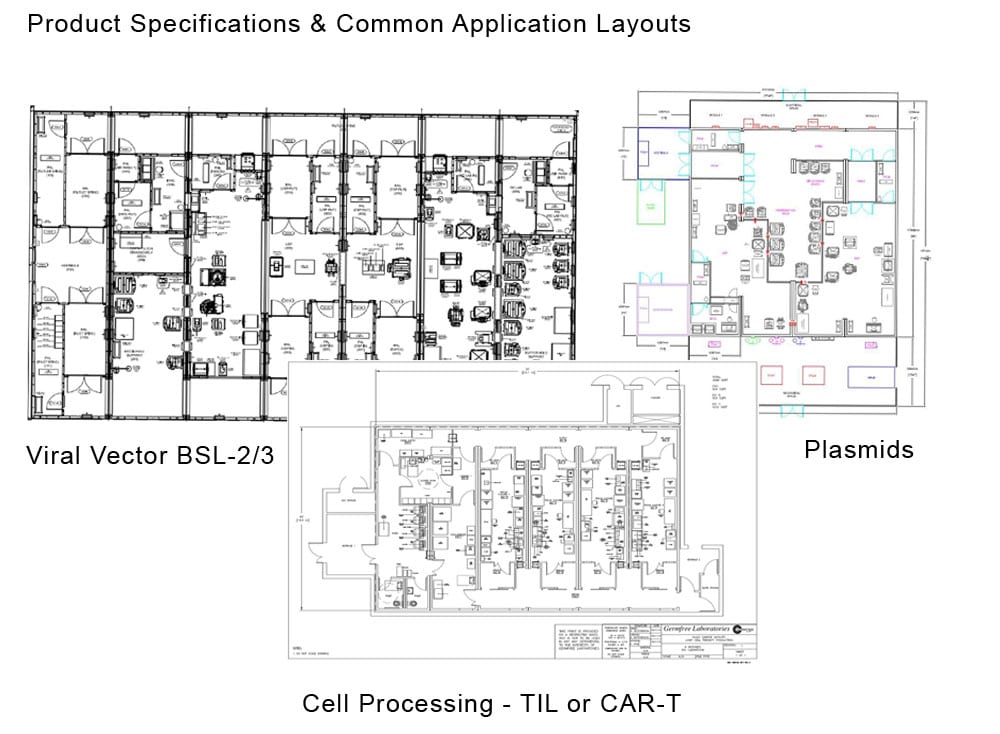 Speed to market – Off-site modular construction can be up to 50%
faster than traditional build


    Off-site construction means less congestion on site due to removing the bulk of the               construction to the factory, less work activities on site, fewer vehicle deliveries and                 fewer workers.


   Improved quality due to factory quality procedures applied to the build,
single source accountability means entire project is delivered to site in
showroom condition


    Improved safety and less hours on site


    Flexible, scalable with ability to be repurposed


    Environment – less waste, fewer vehicle movements, re-useable


    Lean approach – standardisation, repeatable, scalable


    Building technologies including BIM, DFMA, etc.


    Schedule confidence – indoor factory environment, not weather
dependant