With the growing demand for data storage, we have seen our data centre business experience significant growth across Europe. By working smarter and faster we can provide data centre design solutions that positively impact both schedule and budget.
Ardmac provide internal architectural solutions and to date have provided more than 400,000m² of white-space and over 600MW of capacity for some of Europe's largest data centres. View case studies >>
Our approach adds value to any data centre construction project and that is why Ardmac has become a trusted partner for collaborative processes such as IPD (Integrated Project Delivery), customer framework agreements and early engagement.
Data Centres: The Ardmac Way
Data centres are complex, technical spaces that require a systematic, controlled and consistent approach through Data Centre Design and Data Centre Construction.
Ensuring all stakeholders are engaged early, culturally aligned to the project goals and working towards the ultimate solution at an agreed pace, is critical to the success of a Data Centre project. This ensures that teams are well-informed and the true value of the project is understood, risk is mitigated, and the client's budget is both controlled and spent in the correct areas. Ardmac are expert Data Centre Contractors and Builders.
At Ardmac, our culture is about continuous improvement, embracing technology and new ways of working. We take pride in delivering a quality product in a safe and sustainable way including Ardmacs Green Data Center Design.
Data Centre Containment Solutions
Ardmac have developed a range of Ground Supported (GS) and Ceiling Supported (CS) aisle containment assemblies catering to an array of different modular and off-site construction industry requirements. ​
Modular Data Centre Solutions
Ardmac design, manufacture, FAT and install Modular Data Centre Solutions, including modular clean rooms and modular cleanroom systems. We utilise whitespace, power and cooling modules.
With a single source from inception to operation, our modular / standardised approach maximises the benefit of cost and speed of delivery, with a necessary level of flexibility, being vendor agnostic, to satisfy client specific requirements and ease of future expansion.
Data Centre Design, Build & FitOut
Ardmac provides high-tech data centre solutions across Europe for industry leading clients across Europe.
As Data Centre Builders we have a proven track of delivering high performance, innovative and future proof solutions for the ICT sector.
Building Better
Early engagement, reliable and instantaneous communication and trust have built strong client and vendor relationships in more than 45 years.
Together with our highly skilled teams we bring an unparalleled depth of knowledge and experience to projects of any scale.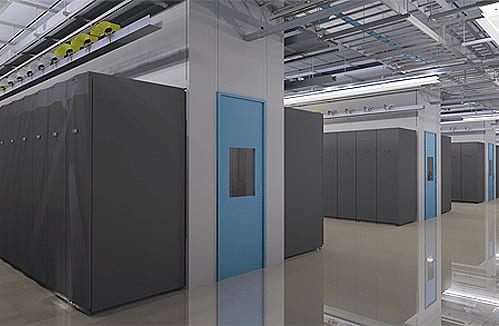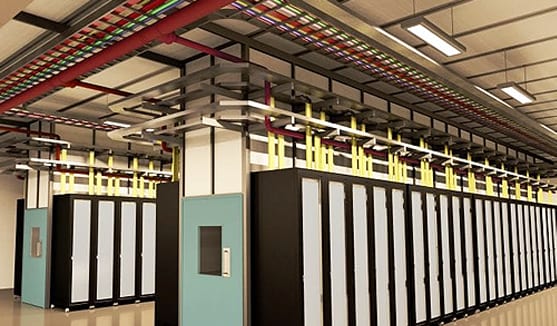 Delivering Modular & Scalable Solutions
Providing technically superior, facility-built constructing services for data hosting facilities our extensive portfolio includes:
• Hot & cold aisle containment
• Modular partitions
• Seismic and structural ceilings
• Doors and security packages
• Fit out of ancillary areas
• Office fit out
• Additional ancillary support buildings
• Architectural solutions
All our data centre solutions are scalable and we consistently deliver the highest industry standards.
Integration, Validation & Compliance
At Ardmac you find the best practice in the management of Data Centre construction and
Data Centre Design. We commit to reducing costs and improving efficiencies by successfully working Smart, meaning we deploy innovative technology throughout our business to empower our people, drive performance and delight our customers. We analyse problems through a structured innovation process and apply technology to solve them in a focused manner. We use:
• LEAN management and principles to maximize value and eliminate waste from all our operations
•  LPS® which is a realistic way to collaboratively manage project-based production and schedule accuracy
• BIM throughout the Data Centre Design & Data Centre Construction phases to coordinate with other trades, allowing early project involvement and input. This also allows us to design, procure, and fabricate components offsite, reducing time on site, on-site labour requirements, travel costs, site waste, while improving safety.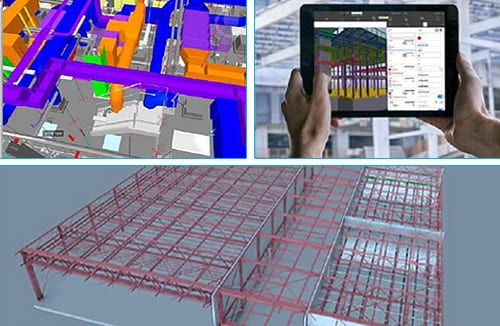 Service Penetration Management
The management of building service penetrations within the internal partitions is a sectoral issue, creating challenges for multiple stakeholders including Ardmac, service providers and end-users. Resolving this issue through the application of a robust, well defined and controlled BIM process introduces value to projects. Where the Service Penetration Management Strategy is applied as an agreed BIM approach to managing and tracking service openings, reliable quantitative and reportable data and clarity can be provided for all stakeholders.
Ardmac's BIM lead Service Penetration Management provides a fully coordinated process from modelling through to site install. This gives our clients full visibility of project progress through use of a specific BIM Execution Plan, software and live reporting to keep all stakeholders informed on a project.
Data Centre Virtual Reality Showroom
Move freely within the model to view examples of data centre office fit-out solutions, 4D programming for data centre construction and see how specialist products and finishes interfacing with other elements in the data halls through the coordinated BIM model.