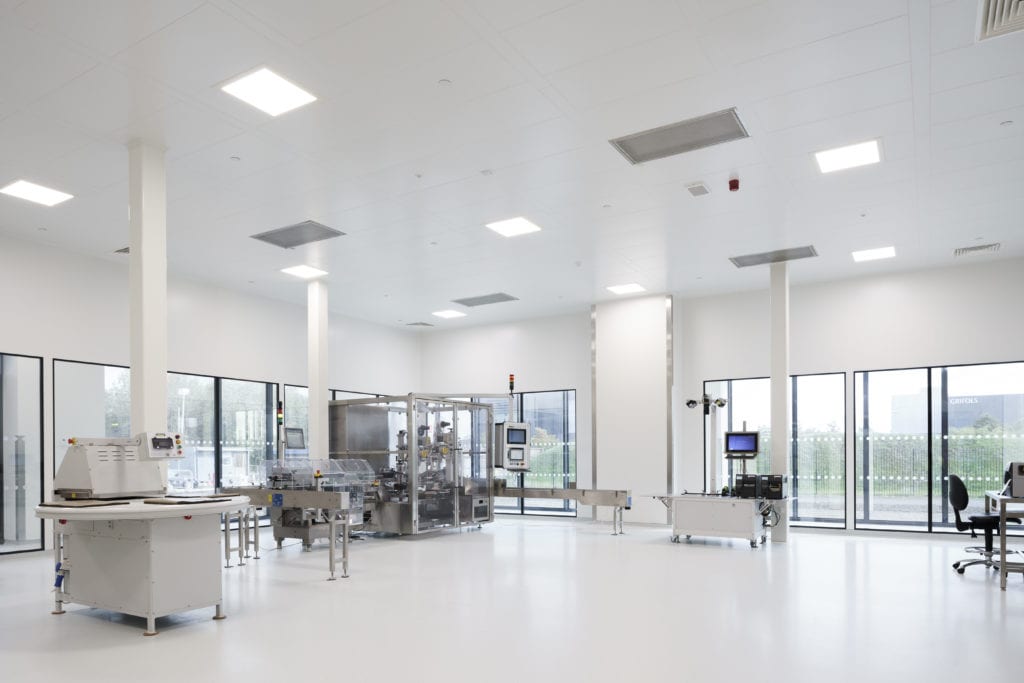 Flexible Cleanroom Solution Delivered
Ardmac has worked alongside Colin Driver, an experienced Life Science sector Project Director, on a number of projects over the years, but we talked to him recently about his experience in creating a flexible cleanroom solution for his Client.
The Client User Requirement Specification (URS) was not overly specific from the outset since the cleanroom facility which caters for a number of small-scale manufacturing suites that was targeting R&D work. This often meant that the jobs carried out within the cleanroom could be different from month to month and so the internal equipment needed to be flexible enough to change or be removed by whoever was using the cleanroom space.
Colin enlisted the support of Ardmac to design, install and commission a turnkey, flexible cleanroom solution.
He had this to say, "there was really no-one else I would rather turn to. What sets Ardmac apart is their ability to provide a total turnkey package and quality systems that can be adapted to suit most cleanroom requirements. I have worked on various projects with Ardmac and you always know they're going to do a good job."
The Ardmac Approach
Using a combination of the Dagard system, integrated with bespoke facility fixtures and fittings, Ardmac were able to meet the needs of the client creating the flexible requirements set out by the client to meet the cGMP standards
Philippa King-Smith, BD Manager for Ardmac commented, "we have a great relationship with a lot of industry suppliers which allows us to optimise the project implementation process and capitalise on the individual supplier strengths in product innovation."
Colin continued, "project management can often be complex within these types of facilities but my interactions with Ardmac were easy, not only are they a great team to work with but from a design point of view, they knew what we wanted/needed from the outset. It was quite painless really."
The Outcome
In these kinds of projects, a URS can often be open to interpretation and it can be hard to deal with changing goals posts, but with Ardmac's extensive experience, the project was delivered on schedule, to budget and to the quality required by the client.
Colin's final comments, "not only were Ardmac able to tick every box that we needed them to, but they did so with the strictest safety focus which put everyone's mind at ease. I have worked with a lot of competing companies in the industry and if I was doing another job tomorrow, it would be Ardmac would be a definite consideration."
Ardmac are an international construction specialist delivering high value workspaces and cleanroom environments. If you have any current projects that you would like to speak to us about, please reach out to Philippa King-Smith who will be happy to assist you further.