Ardmac are proud to be partnering with Host In Ireland for 2023. Ardmac were delighted to be involved with Host In Ireland's Orchards in the Community initiative in 2022, which was widely successful with over 2,700 mixed-fruit orchards planted across Ireland.  
We took 20 orchards which were distributed across community gardens, schools and homes and planted amongst members of our Ardmac team.
Fergus Nugent, Associate Director for Project Management at Ardmac planted his orchard in his old primary school in Ardfinnan Tipperary and spoke of the importance of the Orchards in the Community initiative.
"I was delighted to help plant some trees at my old Primary School in Ardfinnan as part of Host in Ireland's DC for Bee's initiative. Over 1/3 of our global food supply relies on bee pollinators. Initiatives such as this ensure that as our bees emerge from winter and throughout the season there is an abundant and nutritious food source!"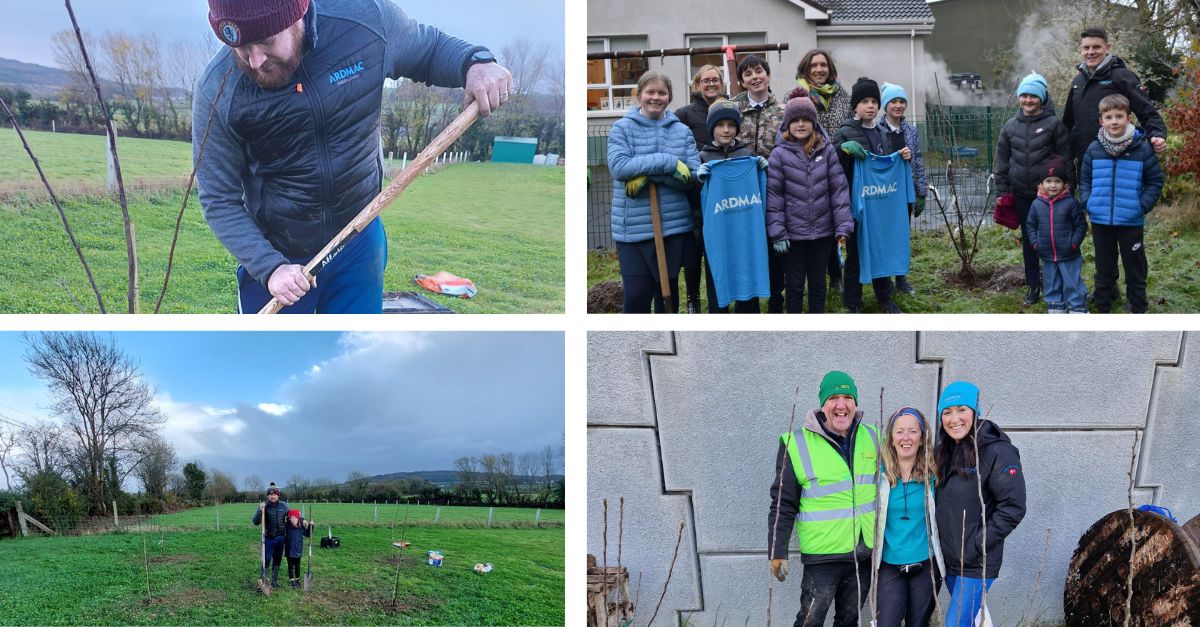 Orchards play a key role in providing an early food source for struggling bees. Currently, one-third of Ireland's 99 wild bee species are at risk of extinction. Each year as they flower, these orchards will provide our pollinators with a vital food source. With Orchards in the Community, orchards are being planted in every county on the island of Ireland, both in the Republic and Northern Ireland, making this an all-Ireland effort. Due to the scale of this initiative, there is a unique opportunity to track change, Dr Una Fitzpatrick co-founder and project manager of the All-Ireland Pollinator Plan explains:
"By planting uniform orchards in multiple locations within the one growing season, we can assess which insects visit in different regions, and better understand which areas have the greatest abundance and diversity of pollinators remaining."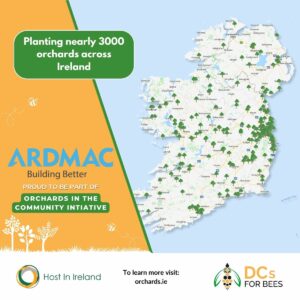 At Ardmac, we are committed to supporting our pollinators year-round. In May 2022, our SkyBlue committee came together to create a pollinator-friendly garden on the roof of our Swords office. The team consulted with local garden centres and Host In Ireland to ensure we selected the most beneficial food sources for our pollinators.
As we look forward to 2023, Ardmac will continue to place a strong focus on our environmental responsibility through our SkyBlue programme. We look forward to working with Host In Ireland for the third year and creating positive change for Ireland's bee population and our wider ecosystem.