Ardmac are thrilled to announce our wins at the Operational Excellence Awards.
Ardmac won the Operational Excellence in Construction Award. This award is a result of our working SMART Initiative. This involves Ardmac placing our customer at the center and applying LEAN construction principals and technology to everything we do.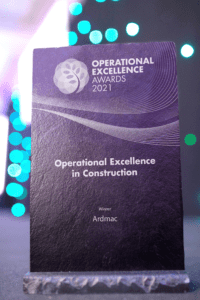 In addition to this, Ardmac's Jason Casey won the Operations Manager of the Year Award. The judges noted that "Jason has proven his strong leadership capabilities in the successful delivery of many projects, and in the growth and development of the teams he has been responsible for. Jason has contributed to many significant successes on projects relating to team safety, quality and budget performance as well as client satisfaction."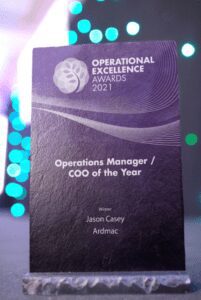 This is a fantastic achievement for Jason and a credit to his continued hard work at Ardmac. Well done to Jason and all the team at Ardmac.