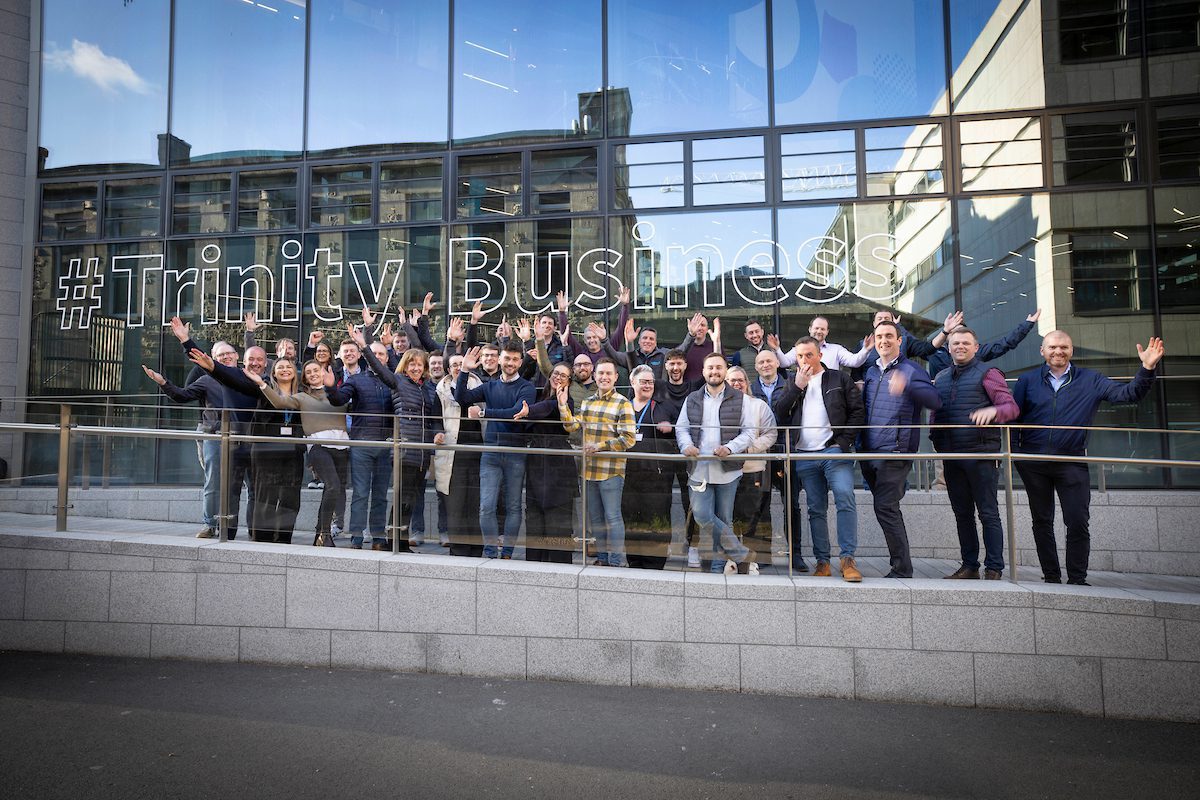 The Ardmac Emerging Leaders and Future Leaders Programme in conjunction with Trinity college Dublin was a five day management learning experience which featured a selection of executive and emerging leadership disciplinary areas.
The programme was an investment in the retention and development of current and future leaders in Ardmac. The aim of the programme was to develop the skills in both management and leadership to ensure that Ardmac has a bench of successors for key roles in its future leadership team.
Participants were supported to understand their role as a leader and to consider their leadership style. Focus was also given on effective management and strategic development of participant's functional areas. Time was spent on the development of emotional intelligence, client and stakeholder management and very importantly resilience in a changing world.
This is the second programme Ardmac developed and coordinated with Trinity Business School, it has proved to be an effective partnership and was a great opportunity to learn in an – off site environment and for participants to meet with and hear from some great thought leaders from the Trinity Business faculty.
The added bonus was it also gave the participants the opportunity to meet and network face to face with colleagues as many of our European and UK employees travelling to Trinity for the programme.
Ardmac's continued investment in people and development is in support of their vision to be workplace of choice for great people.
Participant Feedback 
"I'm so grateful to have had the opportunity to be part of the Ardmac Leadership Programme with Trinity College. The course provided us with very practical tools which I am incorporating into my role already. I've gained a deeper understanding of what constitutes a high performing leadership team and feel I have found my own leadership style. The course was very interactive and meant I got to spend valuable time meeting with and learning from colleagues across the business."

-Hilary Moloney, Marketing and Communications Manager
"This was a fantastic opportunity which I was extremely grateful to be involved in, I had such a great experience at Trinity College for the Ardmac Leadership Programme, and I look forward to using the knowledge and skills gained from participating. The course was really interesting and engaging and gave me a great opportunity to meet my colleagues and peers."

-Daniel Lomas, Senior Site Manager
"The Trinity College – Ardmac-Emerging Leaders Programme was an excellent opportunity to learn a set of tools that will help me putting in practice my leadership skills. The lecturers were great overall, using relatable examples, and helped me shift my mindset towards a leaders approach throughout the course."

-Suzana Dobrescu, Regional QC Advisor
"The BBLP course at Trinity was extremely interesting, informative and delivered by highly skilled lecturers in their fields. The course has broadened my thinking into leadership, management and provided me with the tools to enhance my career in management."

 -Ronan Gallen, Senior Quantity Surveyor