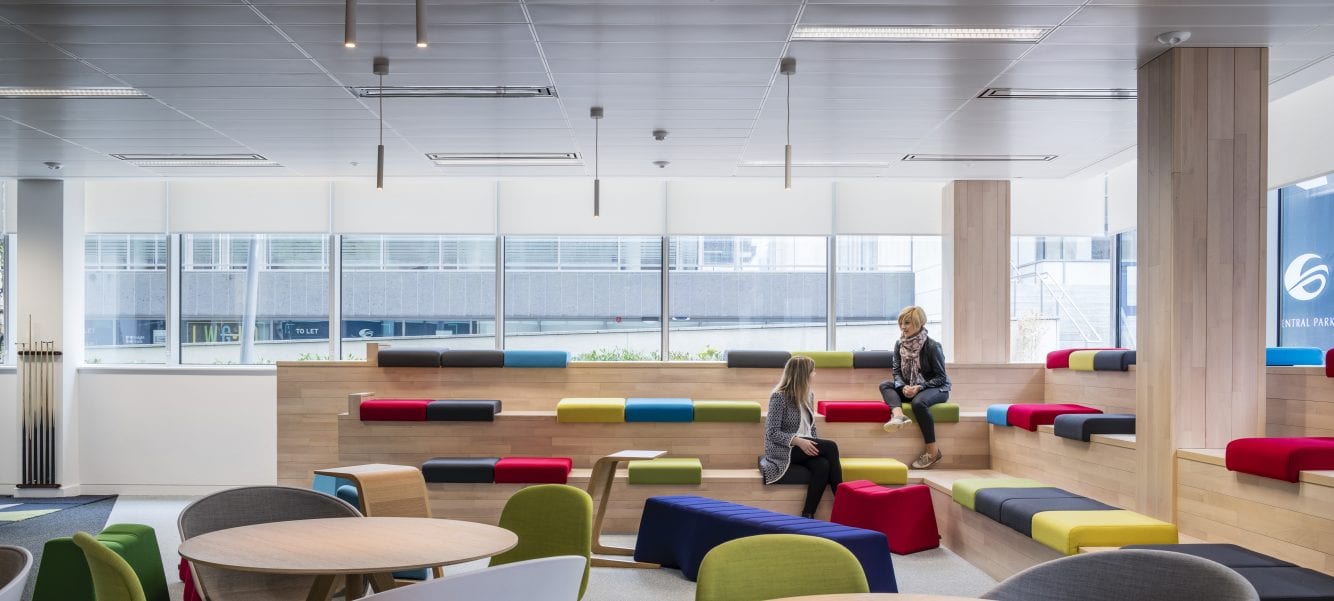 Building Equality at Ardmac
At Ardmac, we are committed to promoting equality of opportunity across our industry. The construction industry is an attractive career option and we actively encourage all from an early age to look towards the industry as a career option. We support the Construction Industry Federation's #BuildingEquality campaign which seeks to change ingrained perceptions of the construction industry and promote equality of opportunities for all.
Just some of the women working within our industry are profiled below, you can read their stories here: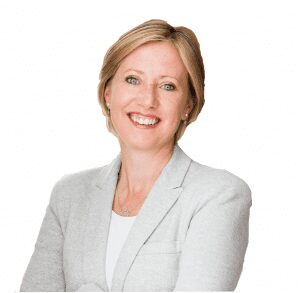 Sarah McDonnell – Head of Interiors
As the only girl with five brothers, being in a male dominated environment has always been natural for me. I began my career in the construction industry almost 25 years ago when I landed a job as a Site Engineer. I loved being on site and there started a passion for finish and interiors.
I worked from ground level to project executive and most recently to my role today with Ardmac as Head of Interiors. I have been lucky to be surrounded by role models both business based and family. For me, role models reflect dedication and hard work – whether at home or in work. Getting the balance right is something I have been taught, and with small children it is important, I hope to pass that work ethic to my own family.
I believe we network well as females within in the industry as we understand the challenges and have that common bond. While I do feel we continue to make positive movement in relation to equality, we need to work to support the next generation of young people aspiring to work in the industry by continuing to push the agenda nationally as well as through STEM subjects at national school level.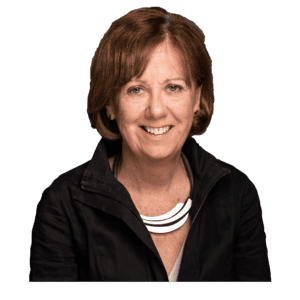 Yvonne O'Sullivan – HR Director
Throughout my career I've always chosen to work in companies and industrial sectors where investment in people is high on the leadership agenda. The present growth in our industry is coupled with an increased investment in people through talent and development initiatives. Working at Ardmac has enabled me to create and build people initiatives to support our growing workforce.
Our employee value proposition promises career development and opportunities, Ardmac's expansion in different sectors is providing plenty of options for career advancement from entry or graduate level to progression to the management team. Working with employees and helping them identify opportunities for growth has always been a key area for me to work in. The construction industry is all about collaboration and team work with relationships both internally and externally, as a HR professional this is the company culture in which I want to work.
In a previous role, I was the Head of Employee Relations, replacing a very seasoned professional on his retirement. He was a great role model for me. I learnt from him the value of relationships at every level and always seeing the end picture before taking the first step. He also taught me not to be afraid to challenge the status quo and look at new ways of doing things. Above all, he espoused the value of always being fair, even if it meant upsetting some people. My dad is a great role model for me and always available as a sounding board, he had a great work ethic and understanding of how to get things done through people. In financial dealings, he always showed me the value of money with the power of generosity. I have always worked on the basis of keeping spend under control, but spending when it was appropriate.
Construction is a fast paced industry and full of opportunities for creativity and growth for all. The industry focuses on teamwork, creativity and in many instances, international opportunities, this can provide varied career progression and personal growth. Employee retention has also challenged companies to look at flexible ways of working and take on board feedback from employees on how personal agendas at all levels can be supported – this in turn can help attract women into our industry by supporting the work life balance that many women seek.
Females starting off their careers in engineering, design, QS or architecture should want to join a company where there are opportunities for growth, investment in people development and an opportunity to work with different cultures and sectors – construction provides all of these opportunities. If you are good at what you do, the opportunities to succeed in the construction industry have never been better. While traditionally a male dominated industry at some levels, continued expansion is changing previously held beliefs and the construction industry has recognized that female participation is vital to its success. Technology and investment in people is making construction an industry that it is easier to work in and the benefits for women can be immense.. Promoting this is something we can all, as women in construction, look to support.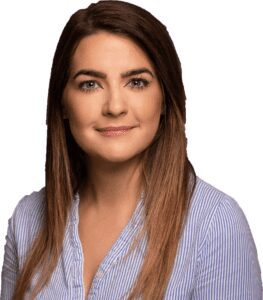 Catherine Greene – Quantity Surveyor 
Influence to join the industry came from my Dad mostly, Engineering / Construction courses were never really advertised when choosing university courses as I came from an all-girls school. I always wanted to have a career that involved numbers as mathematics has always been my strongest subject and I have always had a keen interest in construction, luckily for me my Dad pointed me in the direction of Quantity Surveying which was a combination of both my skills and interests.
Day to day activity ranges depending on which week of the month it is, coming up to the end of the month, all month end reporting and monthly payment claims to clients on projects is due so that is always a busy time for any Quantity Surveyor's calendar. Leading up to the end of the month, there are various meetings / site visits with clients and subcontractors regarding progress of projects. That's the thing that attracted me to Quantity Surveying, each day is different – which can present new opportunities and challenges for continuous development.
Everyone in Ardmac have extremely strong working relationships, from Director to Administration level. It provides a great working atmosphere when you have the support not only of your own team but the wider Ardmac team.
If you are looking for a job that is diverse with an opportunity for personal and career development, then Quantity Surveying is the right career choice. A massive perk is that Quantity Surveyors are required on construction projects all around the world so there is plenty of opportunity for travel and your degree will be fully recognised.
Quantity Surveying is a very rewarding career choice, it is extremely satisfying working on any project from inception to completion and seeing happy, satisfied clients when handing over the project successfully completed.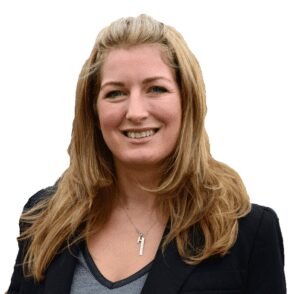 Philippa King Smith – Business Development, Pharma
My education is in Mechanical Engineering which lead me into a world of designing equipment for the food and pharmaceutical markets. The engineering world, specifically mechanical, through university and my early career, was hugely male dominated, so the skew in figures of the construction industry gave me no cause for concern.
I have enjoyed working on projects from start to finish for manufacturing industry and now gain fulfillment in promoting the excellent service Ardmac offers.
My mother was the owner and MD of a builders merchants. The MD of my first job at the engineering firm I worked at straight after university, was a female also. Both strong role models, in my life and early career, I never saw my gender as a barrier to success. In fact, females leading in successful companies was all I knew in my early career.
Women in industries such as construction and engineering need to be normalised. I am where I am as a result of a Physics teacher, who saw my potential, and encouraged me to go after a job he thought I'd find fulfilling. He sent me on an engineering open day at Salford University. If girls are given the same encouragement to go after jobs they'd find interesting, and not just what will make them fit a mould, change can happen.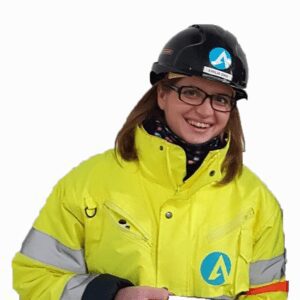 Emilia Dan – QA/QC Site Manager
I chose a career in construction because I believe in this industry you are able to see immediate results from your hard work, there are more opportunities available within the industry and around the world. Everyday there is something new to learn. I can show my skills within this industry.
I was raised to believe that there were no limits to what I could achieve. Because of this, I always felt I could voice my opinion and stand my ground in any situation, and I've always been confident in my own abilities.
My role model in my life is my father. My father taught me that in life you must take things step by step to get to where you want to be. When I started to work in construction I did not have anyone as a role model, but I hope that I can be a role model for other women who would like to start a career in construction. I'd love to see more women at the top, balancing out the leadership of our industry, and I certainly want some female colleagues up there to aspire to be.
We can attract more women into the industry and with a concerted effort from key industry players there is every chance the tide will turn, and more women will view a career in construction as a great one. Providing clear opportunities for development and training would also help to reduce gender gaps and celebrating the successes of women in the industry, we can make construction a more respected and inclusive sector for all.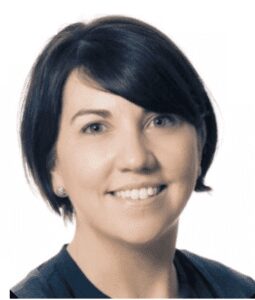 Iris Kavanagh – Group Marketing Manager
At this stage in my career, I believe construction chose me! I began my career in marketing & communications in food and facilities management, from there moved into the oil business and now to construction. In each sector I have worked, there have been similarities around marketing for multi-site locations and project teams as part of the business, so even though it mightn't have looked like it on paper at the time, the construction industry was a natural fit.
I'm Group Marketing Manager at Ardmac now and really enjoy working in the construction industry. I have been very lucky to have worked closely with three leaders that were not only role models but mentors too. Now that I think of that, two of those three have been women. They helped guide me through my career and taught me that the sky is the limit on achieving our own potential – but you must believe in yourself and work hard to get where you want to go. They taught me that professionalism, hard work and continuously learning, go a long way in achieving any career goals.
Having come from outside the industry, I suppose I could have fallen into the stereo typical mindset about construction being male dominated. I believe we need to look to all of us as women in the industry to come together and raise our profiles as a group and be prepared to widen our network outside of our industry. This will support equality and put women within the construction industry on the radar nationally. The CIF #BuildingEquality Group is an excellent way to support that journey of promoting equality within the industry.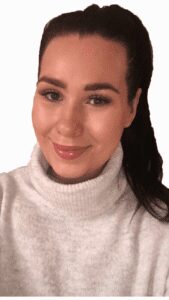 Alice Duffy – Safety, Health, Environment & Quality (SHEQ)
What attracted me to construction was the continuous growth and innovative nature of the industry. Be it on the job with a project evolving from the ground up or personally progressing from a career perspective, the opportunities are endless. I always knew I wanted to have a challenging job that helps people and that each day would be different. I trained as a medic to join the ambulance service initially and before fully immersing myself into the ambulance service, I moved to Holland and got a job on a large data centre project as a Project Administrator. I was so amazed at the fast-paced industry and working with different departments.
Health and Safety on site interested me even then, especially preventing injuries and ill health from current working conditions within construction industry. Since joining Ardmac, I have been working in the SHEQ (Safety, Health, Environmental and Quality) Department, were I am involved in many tasks such audit statistics and performance reports, further development or organisational policies and Control, Maintain and update Management System Documentation to ISO standards. I am currently undertaking NEBOSH Construction Health and Safety exams. (National Examination Board in Occupational Safety and Health)
People that go above and beyond in the interest of others have always inspired me. I find Mary Robinson's approach to supporting good causes and making an impact inspirational. Anyone working in the ambulance service and defense forces is to be admired over reality stars for example, they are the real role models to me.
I think construction is a brilliant industry for women but sadly underestimated as an industry for females. At my school construction wasn't promoted to girls nor was it highlighted as a career option unfortunately – I hope those times are changing. The construction industry is very transferable in relation to skills. The skills I have learnt as a medic have stood to me in my Health and Safety career and with the right guidance and support Ardmac have helped me progress my career. I would advise anyone woman interested in a career change to not overlook the construction industry.
To learn more about the #BuildingEquality campaign and to share your own story, please visit the dedicated CIF #BuildingEquality page here
If you are interested in joining the Ardmac team, you can see our latest vacancies here