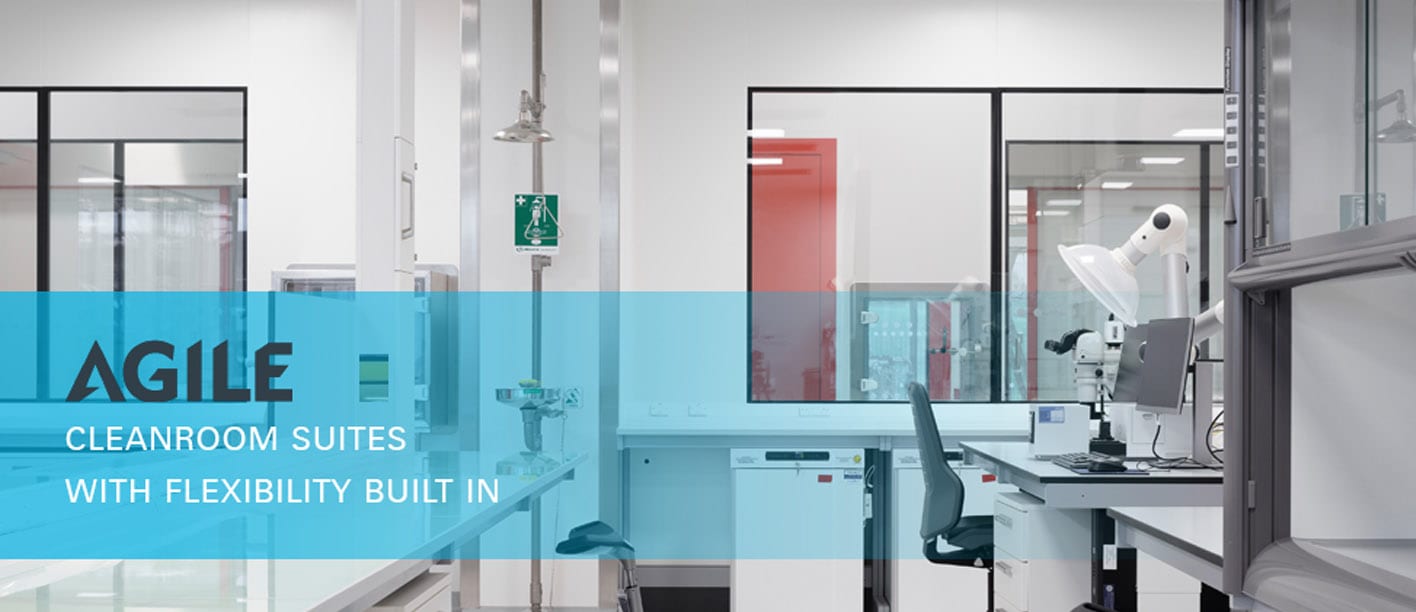 Cleanroom Construction
Ardmac is an international construction specialist that delivers complex, high value workspaces and technical environments. Much of what we do in Ardmac is cleanroom related. Indeed, for over 45 years, Ardmac has been delivering controlled environments to customers in the Life Sciences and Advanced Manufacturing sectors. Ardmac are Cleanroom Manufacturers that specialise in Cleanroom Construction. Ardmac manufactures Cleanrooms for all requirements including Mobile Cleanrooms and Modular Cleanrooms.
Our Ways Of Working Are
We are one of the largest providers of cleanrooms in Europe and have successfully delivered many projects throughout the continent and beyond for most of the top 20 Global Pharmaceutical manufacturers, the world's largest semi-conductor manufacturer plus many Medical Device companies and Healthcare providers. We work more efficiently by combining Lean construction techniques and the latest BIM technology with our collaboration & field management software. This is done in a manner that positively impacts job safety, schedule, quality and cost. Our approach adds value to any Cleanroom Construction project and that is why Ardmac has become a trusted partner for collaborative processes such as IPD (Integrated Project Delivery), customer framework agreements and early engagement.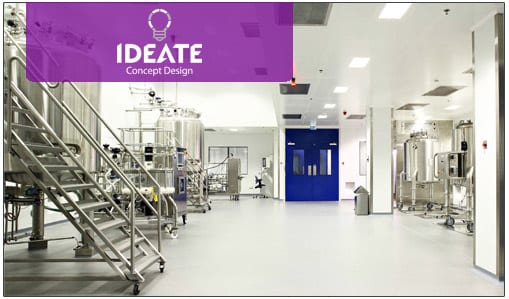 IDEATE is the Ardmac structured concept design process to collaborate with users. This is achieved through the early planning requirements Concept Design of a new cGMP cleanroom manufacturing facility. 
As your trusted Cleanroom Manufacturers, Ardmac ensure transparency, competitiveness and peace of mind during a fast-paced development. We utilise a partnering management form of preconstruction. Early engagement is key to successful outcomes for end users and our integrated approach will ensure alignment on the understanding of user needs, environmental compliance and regulatory requirements. We provide options for Modular Cleanrooms and Mobile Cleanrooms, specific to the client's requirements and business needs. 
Ardmac prides itself on proven in-house technical ability to take a client brief and develop a concept for the front-end design stage of a Cleanroom Construction facility.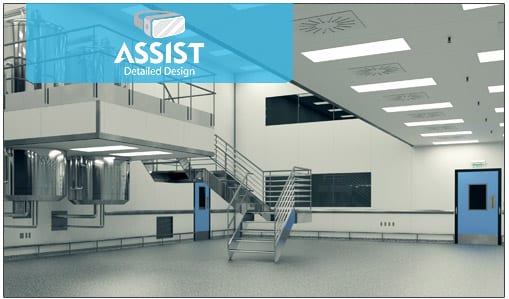 ASSIST is the Ardmac program that takes initial design information through to detail. It's characteristics and outputs include;
Embedded mobile design teams within engineering design

organisation's

offices.

Develop the model from LOD 250 to LOD 500.

Technical submissions for all elements of the cleanroom build.

Coordinated clash free Revit model.

Resources trained in

lean

t

echniques.

Defined structured procedures and an open communication platform.

Use of

a

udio

v

isual &

a

ugment

r

eality

to

assist

in design reviews.

Model generated Bill of Quantities.

Ability to link model to construction

programme

.

Embedded information to integrate with supply chain vendors.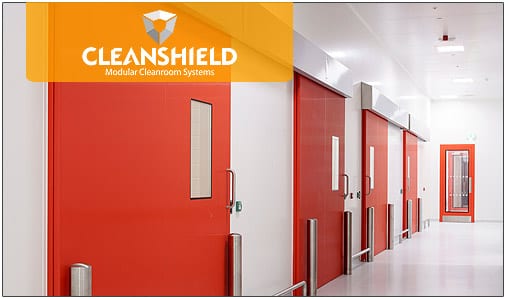 CLEANSHIELD cGMP Envelope protects your people, products and process. Creating a safe and sterile environment that will exceed industry requirements.
Modular, pre-engineered cleanroom systems with flexibility designed in to provide the most

cleanrooms for today's fast evolving manufacturing challenges. Ardmac also specialises in the construction of Mobile Cleanrooms and Modular Cleanrooms.
Our CLEANSHIELD product range includes:
Walkable ceiling systems
Twin cassette ceilings
Lighting
Modular wiring
Cleanroom wall panels
Glass walls
Bi-panel partitions
Flush doors
Sliding doors
Flush windows
Return airwalls
Bumper walls
HEPA Filtration

Modular Cleanrooms

Mobile Cleanrooms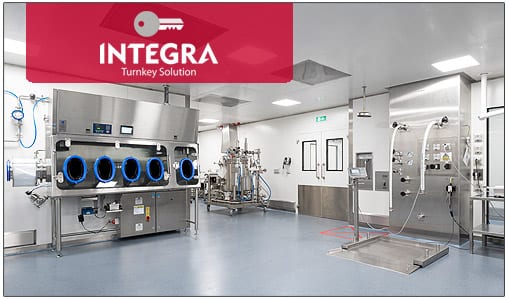 INTEGRA is Ardmac's design & build turnkey solution for controlled environments to the Pharmaceutical, Biotechnology, Medical Devices and Advanced Manufacturing industries.
We take ownership of the solution and guarantee the following performance criteria:
Particulate concentration
Room pressurisation
Temperature
Humidity
Containment
Illumination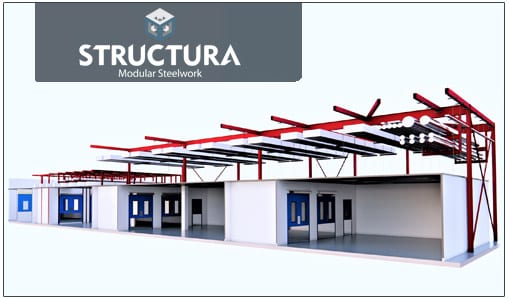 STRUCTURA is a modular 'Box in Box' steelwork matrix designed to accommodate all the load requirements for your cleanroom. This ensures adaptable, efficient designs depending on cleanroom classification, pre-engineered with long span solutions for optimal facility layouts. The Ardmac structural solutions range includes: 
Standard

spans designed and

optimised

around Biopharma requirements.

Revit

modelle

d

,

r

epeatable and interchangeable solutions.

Columns

,

b

eams,

b

ra

ckets, fixings are common across designs.

Revit

families developed.

Integrated

structural calculations.

Bracing

–

t

e

mporary or permanent –

e

nclosed or concealed.

 
Options are available for Baseplate Design, Column Finish, Fire Rating and Access.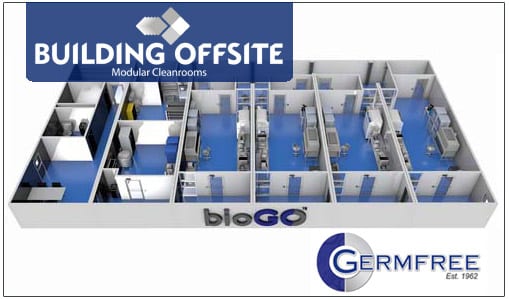 Expert Cleanroom Manufacturers Ardmac have extensive knowledge of designing production spaces for critical environments and we understand the ever-increasing challenge of speed to market. 
BUILDING OFFSITE is a rapidly deployable solution for laboratories and cleanrooms that are offsite, and precision built. Our off-site building solutions are designed to meet the unique demands of the life sciences industries.
Our modular approach considers all aspects of the build from HVAC right through to lighting, where our modular services provide a rapid and effective turnaround on predictable timelines. Our solutions are designed to be flexible, scalable and repurposed on a modular platform allowing for transportation to another facility/location should the need arise. 
Germfree bioGO Cleanroom Buildings feature flexible layouts to support lab-scale manufacturing lines or bioprocessing with Single Use Technology (SUT). They are designed to be flexible for the scale up, or the scale out, of processing steps and facility expansion without interrupting ongoing manufacturing. bioGo cleanroom buildings can be repurposed for multiproduct facilities and they provide complete process segregation with independent HVAC systems.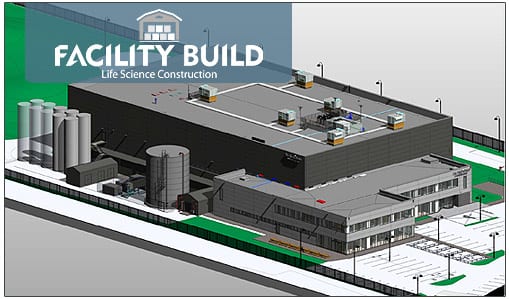 FACILITY BUILD is our single source solution that combines our cleanroom turnkey expertise, together with a full construction service, to build a complete manufacturing facility or extend an existing footprint.
We leverage technology, our experienced internal teams and industry partners in the delivery of the complete solution in Cleanroom Construction, allowing the customer to focus on their core business.
Once the concept design has been finalised, we leverage our other Ardmac offerings including the provision of the cleanroom architectural elements via our CLEANSHIELD  range of products to the detailed design of the classified environments by our INTEGRA  engineering team.
As expert Cleanroom Manufacturers, we can provide and support all the planning and statutory requirements of the project, ensuring full compliance across all aspects of the facility build.