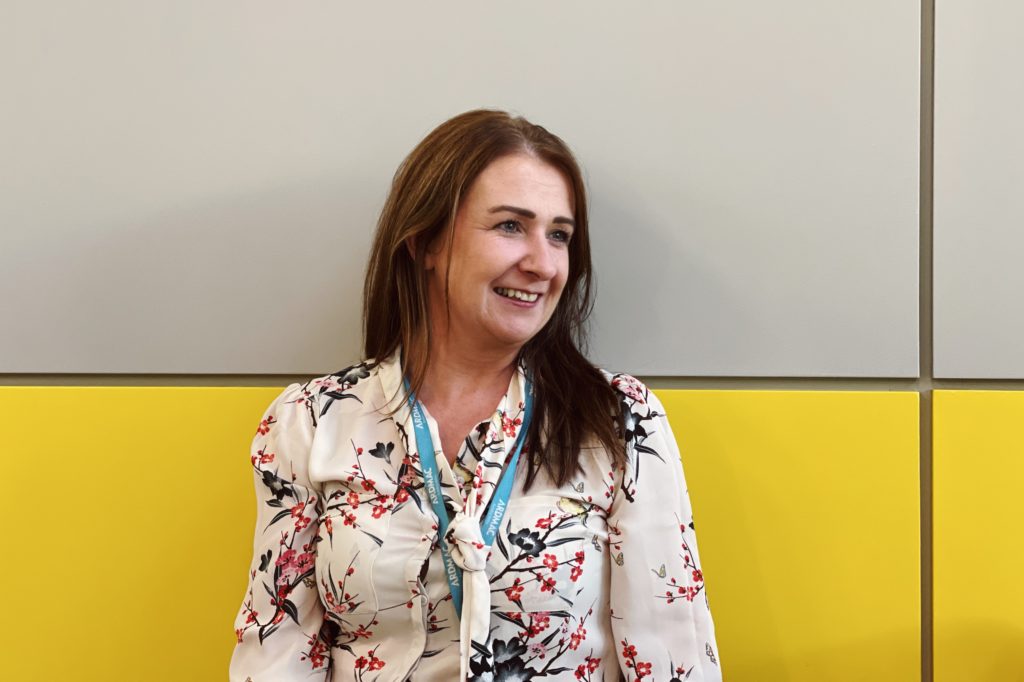 Lisa can often be found out and about seeking new opportunities within the marketplace, making & building relationships, whilst also progressing opportunities through a tender or negotiation process. Lisa ensures that any document we submit to potential clients answers their specific requirements whilst also assuring them of our capability to be their contractor of choice.
Speaking to Lisa, you can see that she is passionate about her job; "my job is like being a private investigator; I do my research, find out everything I can about potential opportunities, what is most important for the client and who the key decision makers are – then it is about creating a document that sells the value we will bring to their project."
Lisa was involved in the company re-brand in 2017, so she has a special connection to Ardmac; "I just love the Ardmac brand it was a really exciting time to be involved, to see the company evolve to what it is today, what the brand means not only to our staff but for our clients too. I'm so proud of where I work and this makes my job in sales, a whole lot easier."
As a Business Development & Bid Manager, no day is the same for Lisa, that's part of the reason why she likes it. One day she could be strategizing, the next she could be hitting the road, meeting people, or writing successful bids/tenders, but one thing that is consistent is the thrill of a deadline and excitement of winning, it is something she thrives off.
"I have often sat up working through the night on a bid/tender, tiredness never kicks in as the adrenaline to get to the finish line keeps you going. The pressure is even more worth while when you win a really important project, then see it all come together on site. From seeing a project go from the initial site walk to the final high quality product makes me really proud of what I do."
At Ardmac we are all about our people and we fully appreciate people like Lisa, they are what make our business great and so when people do go above and beyond, we have our reward and recognition initiatives to support and thank our people.
Lisa continues; "I know that reward and recognition is really important to Ardmac. I remember working on a really important submission and spent a few long nights pulling it together. Once we got it submitted I was told to take the afternoon off to catch up on some sleep, only to wake up to a lovely big bunch of flowers from our Director of Interiors, Sarah."
Throughout COVID-19 and the various stages of lockdown, Ardmac were keen to ensure that their business culture continued to thrive and rolled out several key initiatives that Lisa reflects on.
"Communication was really encouraged; we were always well informed about what was happening. The focus was about keeping safe and looking after our families. There was a genuine understanding and awareness from the very top levels, they understood the challenges people faced when working from home and the levels of flexibility that our staff needed."
Juggling a family through-out a pandemic was no easy task, but Lisa particularly loved Ardmac's efforts to embrace the family by running various competitions.
"My kids love being involved with anything work related, and although they were frustrated not getting out to mix with friends they got involved with various exercise initiatives, step counting challenges and competitions – only to get a few unexpected prizes through the post – all things that helped make life easier at home."
Lisa has 4 children from 7 through to 19 years old, so home life is extremely busy. The last 18 months has seen Ardmac introduce a hybrid home-office working policy which is making life a lot easier for Lisa. With very sporty children, Lisa is never off the road, so is now able juggle her work life balance so much easier. Spending time with her family is just as important to Lisa, they are an active family that love being outdoors, mountain climbing and traveling to explore new places.