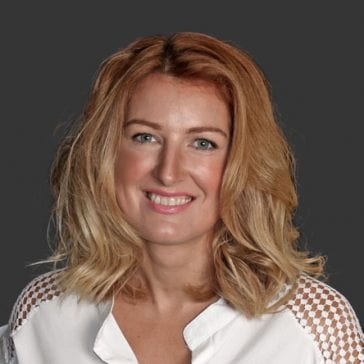 Hi, I'm Philippa King-Smith, Business Development Manager for Cleanrooms UK, part of the Pharma Division here at Ardmac.
My role
I've worked for the business for 7 years but have been in the pharma industry for 14. I am passionate about the work I do in helping Ardmac to build relationships increase awareness of the huge value that Ardmac adds to their customers' construction projects.
As a degree qualified, mechanical engineer, I am passionate about increasing the profile of women in engineering. I can see small changes in the environment around me but it's still not enough for my liking. That's why I got involved in the UK board of the ISPE. My role supports the ISPE in growing its membership and encouraging businesses to take up the benefits it brings.
On a day-to-day basis, I am here for my customers and connections to support them in any way I can. Providing advice, guidance and support for engineers and architects who need an ear to talk through their projects. There doesn't need to be a golden project at the end of the rainbow, my contacts know I am here for them and using the extensive experience pool at Ardmac, I will ensure that you get the best technical advice or solution to your problems.
My inspiration
I have always been into subjects like Physics and Maths, and it was actually my school physics teacher that got me into engineering, having put me forward to join a Women in Engineering Day at Salford University.
As a 15-year-old, I remember a nervous bus journey into Manchester on my own. My nerves must have been all over my face as the bus driver made sure I got off at the right stop. It was such an eye opener and after that day, that was it, decision made, I was going to be an engineer.
I qualified with a BEng in Mechanical Engineering in 2001 and have enjoyed some fantastic work experiences in a range of industries including food, confectionery, nuclear, healthcare and finally pharmaceutical.
I saw my physics teacher recently and reminded him of this. He was really touched that he'd made such an impact in my life because at the time he said he was 'just doing my job' but for me it was a life changing moment.
He obviously saw something in me and pushed me in the right direction and that just goes to show the power of teaching! Kudos to Mr. Archer of BRGS.
Homelife
I guess I am the epitomy of the 'working mum' – continuously juggling the work-life balance. With two children of 8 and 5, they certainly keep life busy and with the challenges of home schooling over the past 12 months, life has certainly been a roller coaster.
But I am proud to say that I have come through and achieved so much in the last 12 months and I am looking forward to making this year, and future years, count!