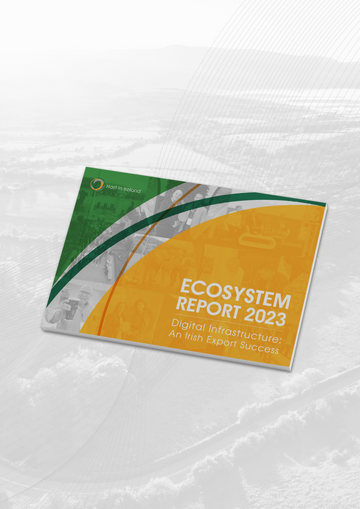 The Host in Ireland Digital Infrastructure Ecosystem Report 2023 is out now! https://lnkd.in/euvAaY2
This year we are looking at the Host In Ireland digital infrastructure ecosystem in action. Why the Irish ecosystem is in such demand on global projects and what are the characteristics of it that make it so transportable. We are also trying to understand why the talent that comes through or from Ireland is so highly sought after and why that makes it one of the most exportable – and successful – elements of the industry.
You will learn:
Why Ireland is an intrinsic home to digital infrastructure and what makes Irish companies so successful?
Why does the data centre industry look to Ireland for skills and services for their global projects?
What it means to be I.R.I.S.H. – Ingenuity, Relentlessness, Integrity, Strength and History – and how that showcases the desirability of the digital infrastructure ecosystem in Ireland doing business both at home and abroad.
How do all the Host In Ireland partners fit into the elaborate Digital Infrastructure Ecosystem puzzle?