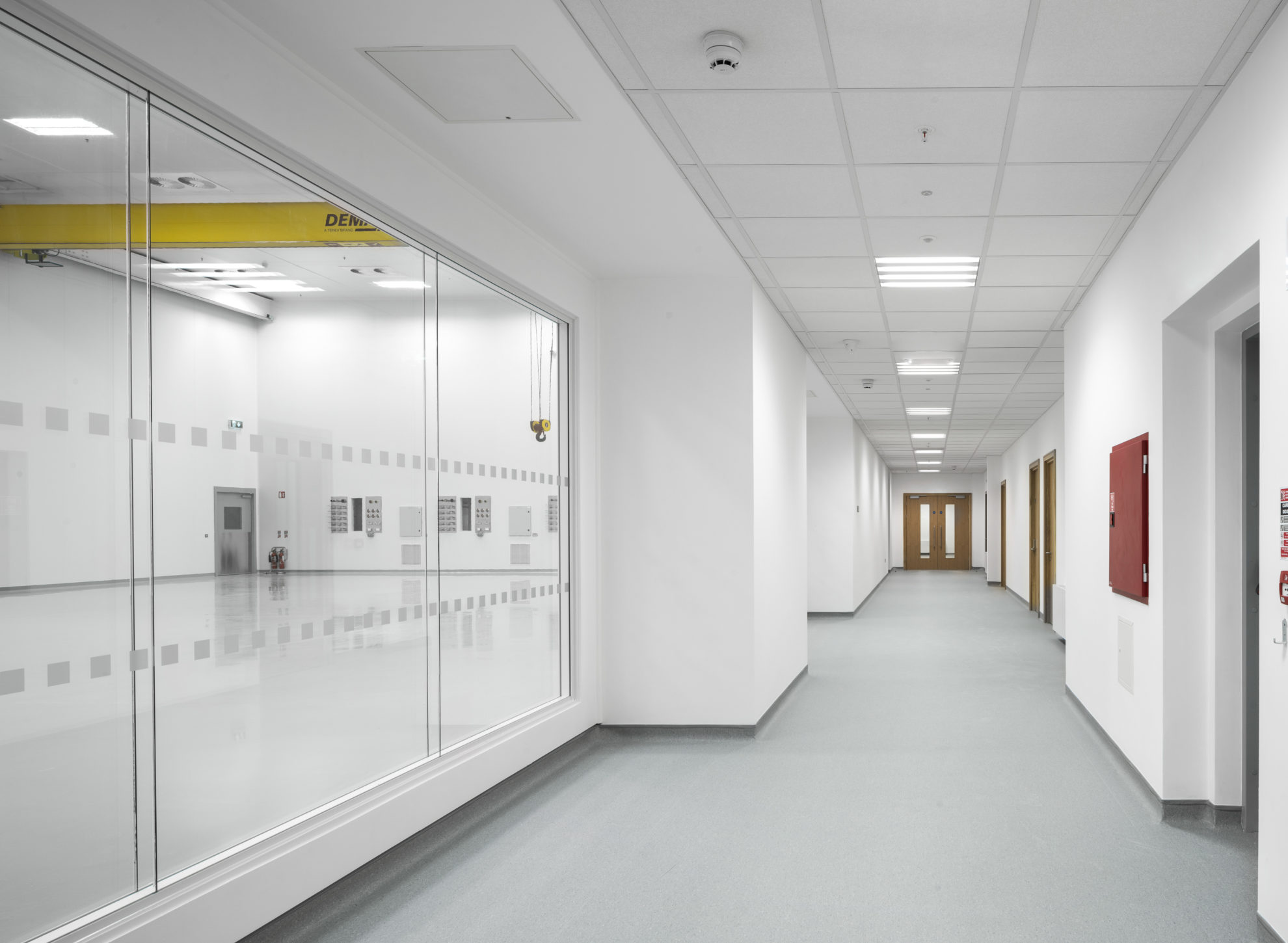 What are your cleanroom options?
With multiple cleanroom solutions at your disposal from modular cleanrooms through to 'stick-built' or traditional cleanroom builds, it is important to consider your options before going down a particular route.
In this blog, we will cover the various types of modular cleanroom solutions available and provide a substantial narrative around the benefits that each bring to the table.
The choice of one of these solutions is dependent on a few things, namely the scale, complexity, and your production schedule and so it is important to take that into consideration when procuring, designing, installing, and commissioning a cleanroom.
What is a modular cleanroom?
 When we at Ardmac talk about "Modular" cleanrooms, we clarify what we are discussing by referring to it as one of the following.
1) Modular Cleanroom Systems – these are premanufactured cleanroom partition and ceiling systems that are brought to site as finished components and assembled to form cleanroom suites.
2) Cleanroom Modules – these are offsite built and can be connected to other modules to form a turnkey cleanroom suite. These modules are structural and can be designed for internal or external applications and typically have a traditionally designed central HVAC system either located on top of the modules or adjacent to the modules.
3) Cleanroom Pods – A Cleanroom Pod is a single module that is self-sufficient, with all M&E services integral to and part of each Pod design and layout. Pods can be arranged in multiple layouts and joined to form small cleanroom suites.
 Modular Cleanroom Systems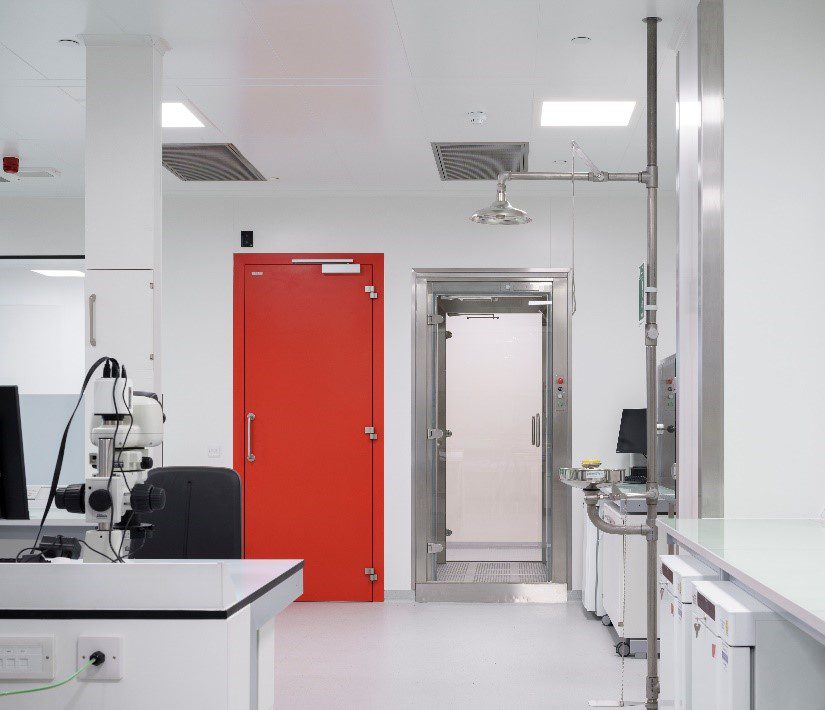 Modular cleanroom systems are used within new or existing buildings to form cleanroom suites. They are typically pre-engineered and prefabricated components which include partitions, ceilings, doors and windows that are designed to be GMP compliant with flush finishes.
They have been utilised widely in the Irish and European markets for nearly 30 years now and are the most common form of cleanroom infrastructure found across many manufacturing sites.
There are manufacturers that have developed next generation, bi-panel modular cleanroom systems in a response to industry needs for agile manufacturing environments.
Features of modular cleanroom systems
Wall systems
These new modular cleanroom systems use bi-panel walls and twin cassette ceilings to provide the maximum amount of flexibility possible facilitating late design changes and future room repurposing with minimum effort.
Scalable & moveable
Modular Cleanroom Systems are demountable allowing large equipment to be easily relocated and positioned within the cleanroom and create space for ease of access and maintenance. They are expandable height wise enabling large manufacturing scale production rooms that incorporate large vessels and equipment. Designs, engineering, and construction details have now become standardised over time with more and more work being fully pre-engineered, pre-cut and finished. Since they are not an integral part of a larger structure, the modular cleanroom systems design allows the room to be expanded, relocated, or reconfigured into a different shape or made into multiple smaller rooms.
Facilitate rapid decision making
The use of Modular Cleanroom Systems enables a client to have early engagement with their cleanroom suppliers. Using 3D modelling, their design team can make decisions on various elements of the cleanroom envelope such as structural, mechanical, electrical, process pipework, sprinkler etc. thereby accelerating the decision-making process and virtually eliminating design errors & clashes.
Early procurement phase
The standardised design and dimensions of the modular cleanroom components allow for early procurement whilst decisions around the process pipework, mechanical and electrical layouts can follow and conclude later. This dual approach and the ability to make decisions and changes during the construction phase make the modular cleanroom an adaptable, versatile and flexible solution for fast track projects and Agile cleanrooms.
 Offsite built cleanroom modules.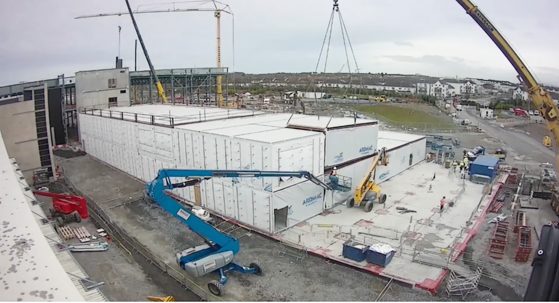 Offsite modular construction is incredibly popular right now, due to diminishing numbers of traditional skills in the industry and the drive to incorporate modern methods of construction in a factory setting. The advantage of offsite construction is not just skills related, but also in relation to quality, safety and schedule.
In the Pharma world this type of solution has been around for many years where these modular buildings are located externally to create a fast-track extension to the facility.
When it comes to selecting an organisation to deliver a large-scale cleanroom construction project, end users are sometimes reluctant to commit to just one single entity. As a result, we are seeing a combined approach where modular offsite construction and traditional stick built is happening side by side. That way a smaller portion of the overall project scope can be "hived off" and given to a specialist turnkey provider – e.g. the Cleanroom Modules. The turnkey provider takes care of everything from design, coordination, manufacturing, FAT and installation of the cleanroom modules within a new manufacturing facility.
Customers are seeking supply chain partners that can handle all their cleanroom needs and so it is important that partners do everything in their power to develop a strong sense of trust by delivering on all phases of the project.
When and where do cleanroom modules make sense?
Often the most frequently asked question from end users is, when and where do cleanroom modules make sense? The answer must of course be made by the user's own internal engineering team but there is no doubt that in BioPharma, manufacturing footprints and hence cleanrooms are reducing in size due to both single use technology (SUT) and continuous manufacturing.
 Where scale out of production space is a requirement
In the development of new medicines, many of the regenerative medicine advanced technology (RMAT) designated drugs are being produced in volumes that require either bench top or 25 – 200 Litre vessel size. These factors are creating increasing demand for stand-alone cleanroom modules and Pods. Where the manufacturing process requires the scale out rather than scale up of production space then cleanroom modules and Cleanroom Pods are worth consideration.
In support of multiple locations
Another consideration regarding cleanroom modules and Pods is the ability to deploy to multiple locations to support local manufacturing. A small-scale manufacturing process can be developed within a modular designed suite, designed once and then deployed in multiple site locations globally. This is not only attractive to existing well developed site infrastructure but has huge benefits in risk mitigation for developing countries where local engineering and construction skills may be challenging.
Where rapid deployment is required
New facilities need to be more rapidly deployed on more predictable timelines; All modular providers will claim that their solution trumps a traditional stick build in the field construction solution and the main common advantage here is the use of parallel construction activity. There is no doubt that this is a real advantage with modular providers claiming anything from 40-60% faster schedules due to this one item. Once designs are signed off in time the modules can be manufactured offsite in the factory at the same time as the site preparedness and enabling works are completed on site. The traditional approach with a linear scheduling sequence is certainly outdone by the parallel work activities made possible by offsite construction.
Timely design coordination will always be a challenge however and it is critical to defining the actions and interactions of individuals and groups to monitor design progress, especially defining the evolution of the design phases from concept to basic and detailed design and approved for construction. Fabrication and delivery sequence are crucial to ensure on-site installation flows smoothly with field activities and a plan for module interconnection issues and having the right resources to support site conditions. It is essential to define the Factory Acceptance Test (FAT) and Site Acceptance Test (SAT) and how it aligns with the locations of the equipment vendors, the modular fabricator and the owner's site as this adds a third dimension to the traditional FAT and SAT activities.
Cleanroom Pods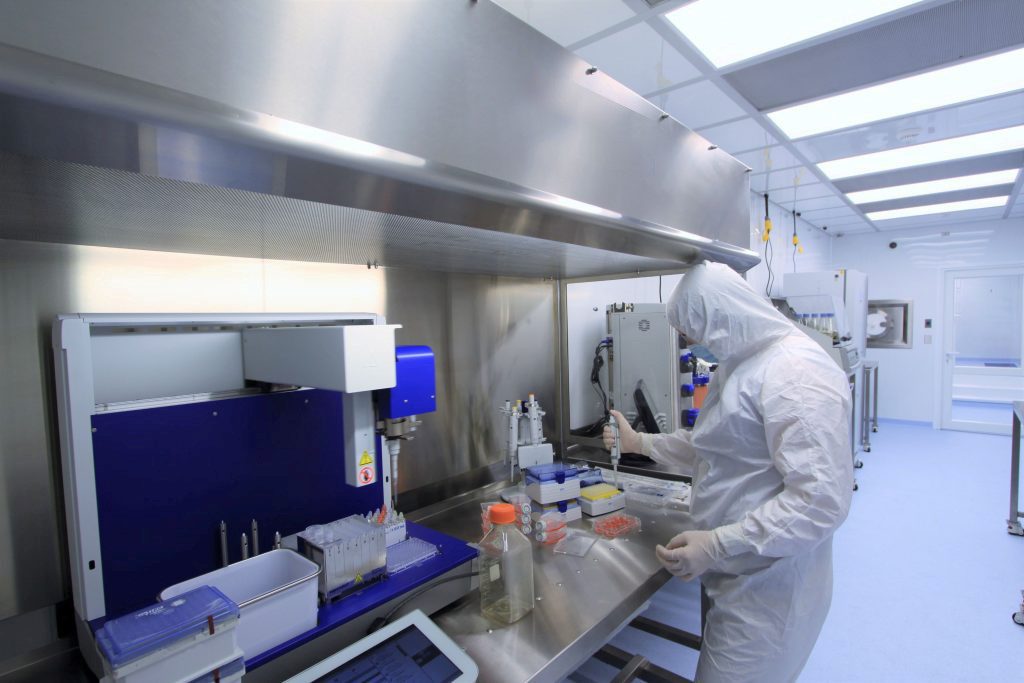 Pods are cleanroom units constructed in a factory environment that have a dedicated stand-alone HVAC system and infrastructure. Each and every unit has a dedicated technical space, separated from the cleanroom area and all contained within the individual Pod.
Germfree pods are designed to be structural and capable of supporting the HVAC system. They can be stacked to form large scale production suites and are suitable for external use. Many other systems on the market are in fact made from aluminium framing which does not offer these benefits and makes them unsuitable as structural units.
Benefits of using cleanroom pods
The Pod structures offer flexibility and are adaptable allowing a customer to start out with a small cleanroom or laboratory and later expand or make changes with little to no shut down involved or disruptions to the existing facility. As they are independent of each other they can be sterilised with vaporized hydrogen peroxide or by other means.
Probably the most important factor in the trend toward Pod construction is reducing the turnaround time. Companies can no longer wait long periods for a cleanroom to be designed, engineered, manufactured, installed, and finally commissioned/validated. Customers want the entire cycle to be accelerated and due to the standardised design and factory engineering and assembly, this can be achieved.
Pods do have their limitations however, as standalone units they create dimensional limitations on the size of the unit that can be transported and size of the equipment that the Pod can accommodate.
Summary
In this blog we have provided a comprehensive summary of cleanroom solutions. As specialists in cleanroom construction, Ardmac have extensive experience of working with all three solution types and often advise our clients on the best route to take.
We have a recent partnership with Germfree, a US provider of Cleanroom Modules, Cleanroom Pods and Mobile Cleanroom Solutions and we have manufacturing capability at our HQ in Ireland.