Global Pharmaceutical Confidential Client
Client:
Location: Speke, Liverpool
Project Size:
Duration: 25 weeks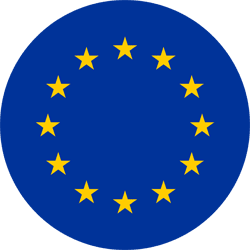 Ardmac was contracted to provide a cleanroom and laboratory environment for the development of new vaccine production technology in Speke, Liverpool. This 25 week project involved the design, completion, procurement, project management, installation and construction management of all archietctural, M&E services including door controls and firewall along with the coordination of all the clients new processing equipment.
The HVAC installation was undertaken in a live environment and involved coordinated timely production shutdowns. The works involved the installation of a panelling system which was an ISO 7 compliant high-end pharma system (incorporating a recessed base along with fully flush doors and windows, and vinyl flooring with coved skirting). The ceiling system was a walk-on system which complimented the partitions and incorporated double flush walk-on lights to avoid trip hazards on the ceiling, designed structurally to allow parallel construction. A 12M high compartment firewall was also installed along with fire rated doors all to compliment the adjoining areas. A single cold room with a direct expansion refrigeration system was designed and installed into the facility using insulated panels and doors from the same manufacturer of the cleanroom high-end partition system, along with 2x2hp Danfoss Optyma Plus condensing units and two Searle ceiling mounted evaporator.
The complete installation was pressure tested, evacuated, charged and set before handover. In addition to the co-ordination and installation of the mechanical and electrical services, Ardmac co-ordinated the installation of the clients specialist services and equipment into the facility together with commissioning and validation support.
Completing the project on time and within budget, Ardmac site manager, David Hynd, stated: "We are delighted with the finished result and have received very positive feedback from the client. Ardmac has an established relationship with the client and we look forward to working closely with them on future projects."