Making it Work, Magennis Place
Enhanced long-term relationships with occupiers, offering short-term flexibility.
Client: Magennis Place
Location: Dublin
Project Size: 12,000sqft
Duration: 16 Weeks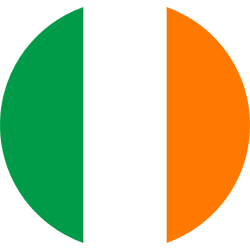 Making it Work is IPUT Real Estate's new flexible office platform which was designed and built to an extremely high standard and an overall objective of enhancing long-term relationships for our client.
The project involved the refurbishment of an existing building across six floors, involving strip out and new CAT A and B fit outs across all floors.
The contemporary new flexible offices were constructed to be self-contained on each floor, with each floor consisting of open plan workstations, phone booths, meeting rooms and self-contained kitchenettes. A new 2,000sqft Crossfit and Personal Training Gym and shower facilities were fitted out within the basement along with an auditorium for hosting larger company meetings or community events.
Two new lifts were installed which required structural interventions and huge focus from a safety perspective.
The building facilitates wellbeing throughout, with maximum natural light and a ventilation system supported through openable windows, ensuring good quality air for all users. This is controlled through a building smart BMS system which runs the lighting and AC to react to the environmental conditions required for each space and on individual needs.
As the building was located down a narrow side street off Pearse Street, the project was logistically challenging for the Site Team. With limited space for storage outside the building 'Just in Time' deliveries and waste removal was critical, planned and coordinated on a daily basis and through Last Planner Whiteboard meetings and Constraints Logs.
"In dealing with Ardmac during a recent fit-out project we found the senior management and project teams to be very professional in their approach and at all times courteous and obliging – willing to go the extra mile to deliver on our requirements. During a difficult period in the construction industry, the team pulled together and managed the supply chain in a very effective way – ultimately delivering a high quality project which we are all very proud of"

Leo O'Regan, Project Manager, IPUT Real Estate