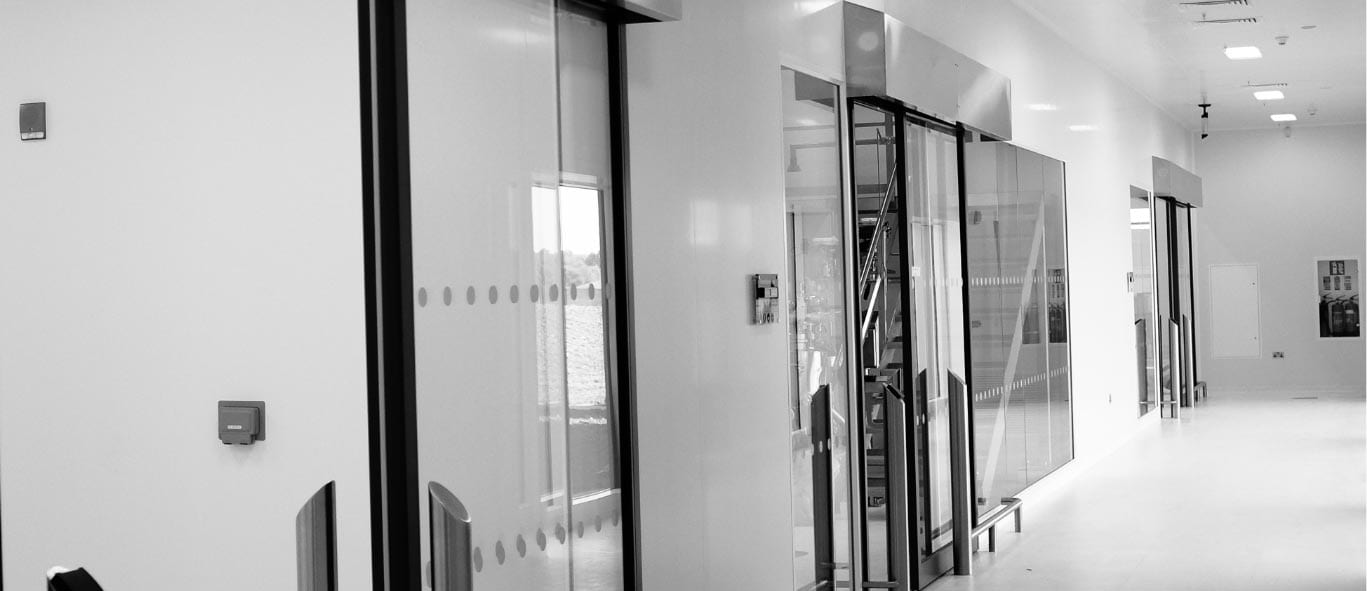 Cleanroom Construction
We deliver industry-leading cleanroom solutions through our pioneering technologies. Our second-generation agile cleanroom solutions provide cutting edge solutions to our global clients, and with our modular HVAC systems, we deliver cost effective solutions through standardisation.
Our international team have been building high-quality cleanrooms all over the world for the biopharma, micro electronics, medtech, and healthcare sectors for over 40 years. We have extensive industry expertise, world class cleanroom solutions, and a proven track record in delivering global projects that exceeds client expectations — so whether you need a partner to execute your design, or a complete design & build solution, Ardmac builds better.
Agile Cleanroom Solutions
Our range of world-class agile cleanroom solutions gives us the power and flexibility to build cleanrooms to the most exacting standards and highest efficiency.
These modular components allow you to reduce costs, adapt facilities, and repeat solutions as the needs of your business change.
Cleanroom Construction for the Facilities of the Future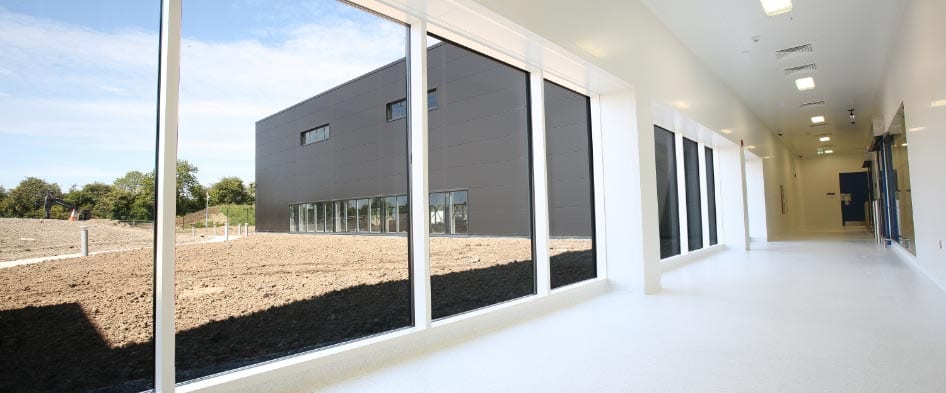 Modular HVAC
Today's market requires flexibility and adaptability in cleanroom design to allow for single-use facilities, rapid production, and less disruption. Our modular HVAC systems deliver a cost-effective, standardised solution that gives you that flexibility.
SMART
Ardmac deploys project life cycle LEAN thinking and practices. Our award winning LEAN programme, combined with an unrivalled depth of BIM Resource, competence and experience utilising the latest and most advanced field collaboration software to bring real time digital information to the workface.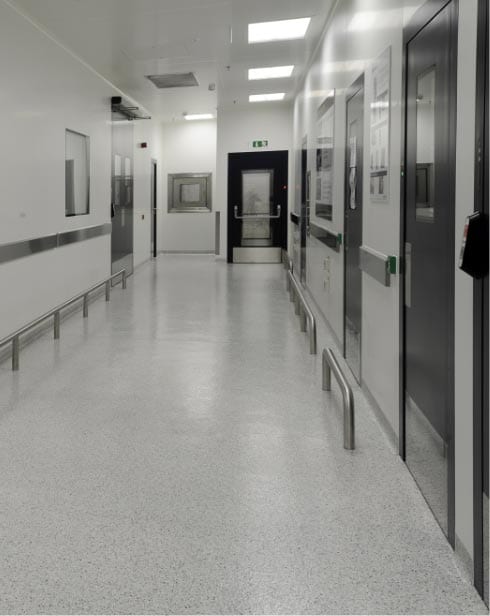 View Our Case Studies
We are committed to delivering a first-class customer experience by working transparently with our clients, and our track record clearly demonstrates our dedication to successfully completing international projects on time and on budget. To view our project portfolio, see our case studies.
Your No. 1 Trusted Collaboration Partner
With over 40 years' experience, we provide trade contracting or turnkey packages of the following elements;
Cleanroom Architectural Envelope
Box in Box structural framing
HVAC
Electrical
Qualification 
Modular build offsite solutions
Our design experts first consult with you to design your cleanroom using Building Information Modelling (BIM) technology. Once the design is complete, our construction team bring your cleanroom to life. From start to finish, we work closely with you to ensure that your cleanroom is ready on time, on budget, and meeting all your requirements.