Allergan Biologics
Client: Allergan Biologics
Location: Westport, Mayo
Project Size: 1,300 m2
Duration: 19 months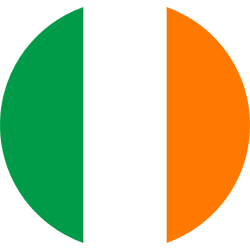 Allergan pharmaceuticals develop medical aesthetics, and drugs for paediatric cerebral palsy, cervical dystonia, hyperhidrosis, and glaucoma. Allergan engaged with Ardmac to install high-quality cleanrooms in their facility in Westport, Co. Mayo, over an overall floor area of 1,300 square metres.
This project was given a long design period, which meant that all services were modelled prior to arrival on-site. Collaborative design methods eliminated any clashes between services and the architectural fabric of the building. 3D Revit Modelling was used throughout the project.
The aseptic facility required a large number of interfaces with process kit and services. To create a crevice-free finish, all items were installed fully flush, from sockets to service plates, and all grilles were fully welded. A Dagard Monobloc walk-on ceiling was installed with Dagard HPL walls. Every third panel was removable to aid flexibility of equipment ingress. Allergan have a specific colour requirement so all items needed to be perfectly colour-matched.
Quality was of paramount importance to Allergan. We met their exacting standards throughout the facility and delivered the project on time, within a very tight construction programme. We followed Allergan's stringent IQ/OQ processes as well as their detailed inspection and test plans, which were signed off by the client at key milestones.
Constructed to achieve ISO 5, 7, and 8 cleanroom standards, the project incorporated an extensive scope of works including walk-on ceilings, gel ceilings, a full-flush solution, hinged and sliding doors, and extensive lighting.