Confidential Client
Client: Confidential
Location: Eemshaven, The Netherlands
Project Size: 43,000 m2
Duration: 14 months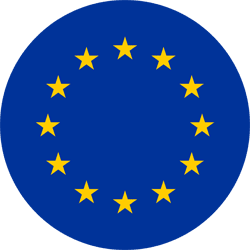 Ardmac were contracted to provide the internal architectural trade package in the construction of a new 60+ megawatt, 43,000-square-metre datacentre in Eemshaven, The Netherlands. The project's location demanded the highest safety standards as weather conditions were sometimes challenging, and design for seismic activity had to be considered.
We used BIM during the design and construction phases to aid the coordination and installation processes.
Design for security played an important role in product selection, and the choice of compliant ironmongery solutions for access control was important to the project's success. Site logistics were also carefully considered, as multiple floors were operational on the construction programme at one time.
The architectural scope in the data centre and its support buildings included whitewall (40,000 square metres), seismic ceilings (26,000 square metres), 280 steel doorsets, and caging (300 square metres).
All works were successfully coordinated and delivered to the client on time (multiple phases were completed within one year), within budget, and to the required specifications.