Hostelworld
Client: Hostelworld and Green Reit
Location: Dublin, Ireland
Project Size: 2,500 m2
Duration: 12 weeks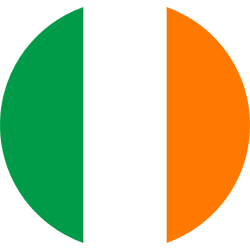 Hostelworld contacted Ardmac to fit-out the company's Irish headquarters in Central Park, Sandyford, Dublin. Hostelworld wanted a fresh, contemporary workspace with custom-made joinery and specialist solutions including a reception counter that doubles as a coffee shop, and a bar that is accessible from the reception.
The architectural specifications on the project required a very high level of quality, and the architect was regularly present on site to confirm any setting out and design changes. This ensured that the project ran smoothly.
The floors above Hostelworld's offices were occupied throughout the project, so noisy works were scheduled out-of-hours to minimise disruption to the other occupants.
The complete fit-out project comprised open-plan workspaces, cellular offices, meeting rooms, breakout areas, and tea points. A new reception was installed with a custom-made desk and feature walls with specialised joinery. The fit-out programme met all milestones and was handed over on schedule.