Data Centre Project
Client: Confidential
Location: Odense, Denmark
Project Size: 70,000m2
Duration: 18 months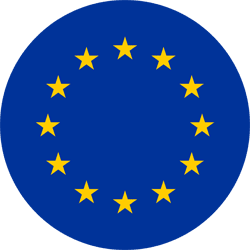 Ardmac were contracted to provide the internal architectural trade package in the construction of a new 60 megawatt multi-phase Data Centre project in Odense in Denmark.
Each phase included the construction 32MW buildings – each with 4 no. Data Halls – and an Administration Building connecting the two. The project size was 70,000 m2 across the two phases.
BIM was utilised extensively during the design and construction phases and assisted greatly in the planning and co-ordination of all works.
The interior architectural package included pre-fabricated hot and cold aisle containment, drywall partitions, steel door sets, structural ceiling systems and associated works.
To find out more about our Data Centre Solutions, click here 
Yesterday, we announced that Facebook's Odense Data Center is now online and serving traffic. This video captures our journey of how Odense has become our new home. Thank you to all of our partners who helped us get here, and thank you to our new friends in Odense!

Posted by Odense Data Center on Friday, September 13, 2019