DCC Plc, Dublin
Client: DCC Plc
Location: Dublin, Ireland
Project Size: 6,500 sq metres
Duration: 32 weeks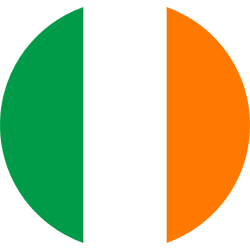 DCC plc, a leading international sales, marketing and support services group, recently underwent an extension to their headquarter facility in Leopardstown, Dublin.
The project involved conversion of a double height single floor warehouse linked to the existing building in order to facilitate new offices over two new floors.
Works commenced with the demolition of the existing ground floor structure and installation of a new RC suspended slab to accommodate new raised access floors to the ground floor. The existing roof structure was removed which included temporary weathering of the internal server rooms that were retained on the ground floor. A new first floor slab was installed with the continuation of existing wall structure and the construction of a new slated roof structure at first floor level. A link corridor was also constructed at first floor level to link the new offices to the existing ones.
The fit out works consisted of open plan office space, cellular offices, meeting rooms, training area, reception area, tea station area, storage areas, services areas, toilets and ancillary office accommodation areas.
Extensive coordination works were required with DCC plc to minimise disruption in terms of noise, dust and vibration and also in protecting their existing servers so no downtime was caused.
This project was delivered under the Public Works Contract and working with DMOD, Axis Engineering and Aecom.
For more information on our award winning fit out approach , click here