HSBC, One Grand Canal Square
A working partnership
Client: HSBC Bank plc
Location: Dublin Docklands
Project Size: 20,000 Sq. Ft
Duration: 18 weeks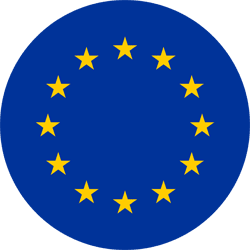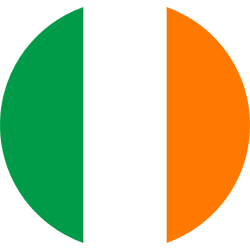 HSBC were looking a working partnership to assist them in consolidating staff from two floors into one, following the lease of the second floor coming to an end. The first floor was reconfigured to accommodate staff based on the future of work principles. This included the introduction of collaboration spaces as well as segregated offices for private functions/teams within the space.
Ardmac were appointed following Stage 1 of a two-stage tender. Our experience both with HSBC and the building along with our 'no surprises' approach throughout stage one assured our client of a go-to partner for their project.
During Stage 2, Ardmac appointed DMOD Architects and METEC to assist in designing HSBC's vision for the new space.
The front of house area was reconfigured to enable more future flexibility as well as making the most of spaces whilst not in use for traditional meetings. The atrium's new layout was designed in such a way to encourage use throughout the day and not just at peak times, with new furniture installed to accommodate both meeting and eating facilities. The existing catering kitchen was changed to emphasise more on self service with improved microwave station and food preparation areas. Pods were also installed on the balcony area to encourage meetings and more use of this space.
The back-office space had limited change in terms of reconfiguration, but spaces created to form new settings to suit the business requirement. The existing Hub room was changed to the main Comms room with some minor alterations. All meeting rooms were retained but with new finishes throughout.
Works consisted of strip out and demolitions, relation of floor boxes, installation of all new fan coil units, reinstatement of electrical supply to serve all office spaces, new ceilings throughout, all new finishes, special featured baffled ceiling system, installation of multiple new walls, upgraded fire regulated curtains and dampers, relocation of waste and water for new kitchette locations, fire alarm modifications, BMS works along with testing and commissioning
The building is a multi-tenanted office, 4-storey standalone building with a basement and central full height atrium. As the other floors were occupied by Citadel, Accenture and Bank of Ireland works had to be stringently managed so as to not cause inconvenience. The Site Management Team communicated on a daily basis with Building Management of upcoming works and access/egress requirements.
The programme was fast-tracked and delivered during unprecedented times as a result of the pandemic, resources were made available to ensure to maintain programme, whilst also communication of financial risks to the HSBC Cost Management Team.
"When HSBC tendered this project, they had always stated that they were looking for a partner to deliver. Ardmac lived up to this expectation and became a critical partner to us on the fit-out works. The team of project managers, supervisors, and their support teams were invaluable in delivering a successful project on time and within budget. The team we had were dedicated, professional, always responsive, hardworking, and most importantly, they applied the highest standards in communication at all times. Our team as well as our Client's leadership is extremely pleased with the final result and would highly recommend Ardmac for future services."
Neil Cronin, Senior Project Manager