Modular Suspended Structural Aisle Containment Solution
Specialist interior fit-out of a hyper-scale data centre project in Denmark
Client: Confidential
Location: Denmark
Project Size: Hyper-Scale
Duration: Ongoing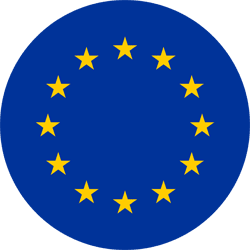 In late 2020 Ardmac were appointed to deliver the specialist interior fit-out of a hyper-scale data centre project in Denmark for a well-known global brand.  Part of the scope includes suspended structural ceiling grids and a bespoke aisle containment solution tailored to the end user's needs.  Aisle containment systems enclose the space between server racks, collecting the IT equipment's hot exhaust air, while the data hall architectural elements create a large cold-air plenum.  This keeps the hot and cold air streams separated, ensuring effective cooling and PUE (Power Usage Effectiveness).  Given the complexity of the build and the requirement for fully integrated electrical services within suspended structural cold aisles, modular solutions leveraging the benefits of off-site construction and DfMA strategies have been utilised.   
Supplementing our Building SMART approach, BIM has played an important role in the coordination and procurement of the components and the interdependent services that rely on a high quality delivery from the Ardmac Technical Team.  Our Architectural Technologists work closely with other trades to ensure a zero-risk delivery of the solution.  Early engagement and collaboration with the client and other supply chain partners has created opportunity to manufacture, procure and assemble the solution in an off-site location close to the facility ahead of traditional programme commencement dates.   
This approach allows the construction of the ceiling and aisle containment systems to commence ahead of the critical path and room ready dates.  All components are pre-ordered and manufactured in accordance with the approved design proposal to allow a zero waste off-site assembly of the modular cold aisle, demonstrating our continued commitment to sustainable construction methods.  Pre-fitting of integrated electrical services in an off-site location close to the facility is just one of the resulting benefits of the approach resulting in a LEAN project delivery and early schedule activity for multiple trades.   
Improved labour production within the factory setting and the resulting speed of install of the aisle containment modules in the data centre facility has positive knock-on effects for subsequent trade activities and is just one example of the benefits to the LEAN approach underpinning our approach to project delivery.  Modular cold aisles and ceiling systems are assembled in factory controlled conditions, enhancing safe working conditions and reducing working at height, while elevating quality standards in comparison to traditional construction methods, generating PMV (Pre-Manufactured Value) for our clients.